REPRODUCING God's Life
Tools to help you pass on what God has placed in you to others
"go and make disciples of all nations, baptizing them in the name of the Father, and of the Son and of the Holy Spirit and teaching them to obey everything I have commanded you"
– Matthew 28:19-20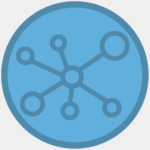 REPRODUCING
GOD'S LIFE IN OTHERS
This is us not keeping Jesus to ourselves! We SHARE JESUS with others who don't know him yet, we COMMIT to others to help them grow as disciples too, and we SERVE as part of the church to build others up.
1. SHARING JESUS
'3 Circles: share the good news' (guide)
The '3 Circles' is a simple but effective way of sharing the good news of Jesus in a visual and memorable way. It is a really helpful tool to have at our disposal so when there is a chance to share Jesus with someone we have a way to do it. This guide goes through it, and you can download here. Then, you can see the video demonstration and get the images here.
B.L.E.S.S. (book – Dave & Jon Ferguson)
This book is absolutely excellent. It goes through 5 simple practices that everyone can do, modelled on the life of Jesus, that will help us to love our neighbours and build relationships where sharing Jesus is natural and fruitful.
FOLLOWING & FISHING TRAINING (course)
This is a training event we run regularly that gives good guidance in how to share your own story and God's story with someone and invite them to Jesus. Keep an eye out for the next course.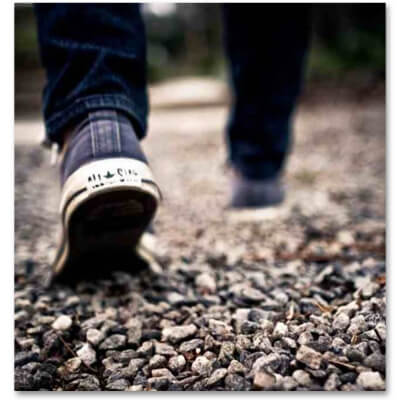 2. INVESTING IN OTHERS
ASK SOMEONE
If you have someone in mind to invest in, ask! Most people would love to have that offer. You could ask them if they'd like to meet up once a month just to talk through life and have a space to deliberately invest in their relationship with Jesus. It could be that you could use some of the resources on this page with them to help them grow.
LET US KNOW
It might be more likely that you would like to be able to invest in and disciple someone but don't know who. Tell us! Talk to a leader in the church or get in touch at the bottom of the page. We can have a conversation and try to match you up with someone.
'Teach them to pray' (guide)
If you are helping someone else in their prayer life, especially if they are just starting out in faith, this guide could be really helpful. You can use it yourself to give ideas for how you could guide, or go through parts of it together. We hope you find it really helpful!. Download here. (There is also a longer – 4 session – guide called 'Step Up Your Prayer Life' that could help as well on our 'Reliant on God' page.)
3. SERVING THE CHURCH
'SERVING IN THE CHURCH' (guide)
There are lots of different ways we can serve in church, and it can feel very different depending on how we do it. This short guide is designed to help you consider how you can serve, thinking about the heart we have, the ways we go about it and how to figure out what the right areas we can serve are. Download here.
TALK TO A LEADER
If you'd like to find where you could serve, speak to someone who is a leader in the church. They would love to help you to be released into what God has made you to be, so get in touch! Or it might be that you see people doing something and think you'd like to join in. Speak to them to find out if that could be possible.