General information for our church family
If you regularly or occasionally take part in any activity supported by Gold Hill, then you're part of our family. This section of our website is your resource to help you get the most out of belonging to Gold Hill and to help you grow in your relationship with God. Keep connected
There's a lot more to life at Gold Hill than our Sunday Gatherings in the Hub. You can share informally with other members of the Gold Hill family by joining our Facebook group, hear what God is doing in others' lives and share what he's doing in yours. It's a great forum for publicising events or asking for help to bless someone in need.
Church members have access to MyChurchSuite which allows you to find contact details for other members, read recent emails sent to you by Gold Hill and update your personal details.
Life Groups
Many people in our church are part of Life Groups. These are a way to develop close relationships with a small number of people – with opportunities to encourage and pray for each other. If you would like to join a group or start a new one, we would love to help you do that.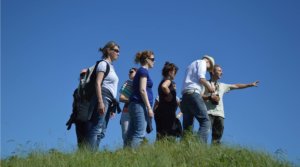 Prayer
The beating heart of Gold Hill is regular prayer – in groups and as individuals. In fact, nothing much worthwhile happens in the church unless we pray. We have regular days of prayer and fasting, with prayer meetings as part of them (check the Notice Board to see what's coming up). We also have a dedicated prayer room that you can use, so come by any time to use it. The prayer room can be booked online here. If you would like someone to pray with you, then contact the church office.
Gold Hill publishes daily prayer prompts. These are prepared by a range of different people within the church family. They can help to inspire you to pray in different ways.  They are published via WhatsApp at 7 am from Monday to Friday. To sign up, add 07593 365431 to your phone contacts and send a message "Sign Up"  via WhatsApp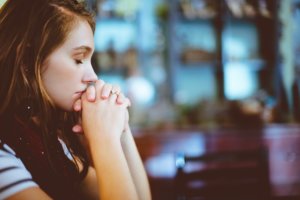 Baptism and Communion
We are not strong on ritual and ceremony, but there are two practices that we do regularly because they are commanded in the bible. Baptism is the immersion in water for believers. Communion, or breaking bread, is a meal that commemorates Jesus's last supper before he was executed as a criminal. We also dedicate young children.
Cross Cultural Mission
Gold Hill is committed to serving the mission of Jesus all over the world in many different contexts, not only in our own village and nation. We have mission partners working in a number of different cultural contexts, or based in the UK but serving that mission in different roles. Our 'Cross Cultural Team' guides and leads that work. You can find out more about all of this here.