Our Story: in Chalfont St Peter for 249 years
Gold Hill Baptist Church was established in Chalfont St Peter in 1774 by a Mr Woodward in the mill on the River Misbourne. It was transferred to a nearby house and then to a chapel at the bottom of Gold Hill Common. His sons did not share their father's faith and planned to turn the chapel into a kennel when he died. Understandably this unsettled the church members, one of whom decided to build a new chapel on his own land at the top of Gold Hill Common. A second chapel was built on the same site in 1792.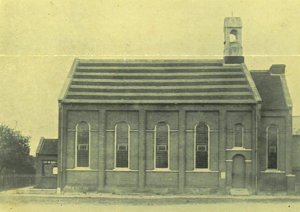 Over the years the size of the church's congregation grew and fell. The original building was extended several times. The 1970s and 1980s were remarkably propitious years as under the leadership of David Pawson and Jim Graham, the church grew to over 500 members.  Many people received physical, emotional and spiritual healing while every month several new Christians were baptised. Church leaders from around the UK and beyond would visit Chalfont St Peter to learn from Gold Hill's experience.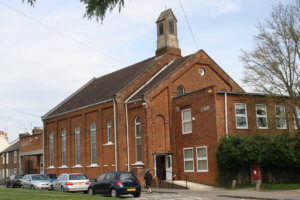 Steve Gaukroger led the church for 12 years, before moving on to concentrate on his work in the wider world at Clarion Trust.  Malcolm Duncan led Gold Hill for 8 years, combining this with his leadership of Spring Harvest, and membership of the boards and advisory groups of several churches, charities and businesses. Malcolm moved back to his native Northern Ireland in 2018.
In the early 1980s, the church felt that God was leading them to find new larger premises within Chalfont St Peter. After exploring many options for over 30 years, the church finally agreed to purchase a site in Church Lane in the heart of the village.  The vision for the move evolved considerably during this time. By the time that the project went ahead, it was called Hub, Heart, Home. It was to be a hub for community activities in the heart of the village and a home for Gold Hill Baptist Church.  The first gathering in the new building was on Sunday 5 September 2021, just a few hundred yards from the mill where the church started 247 years earlier.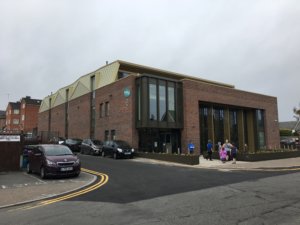 In 2020, for the first time in living memory, an existing member of the church was appointed to lead it. Stephen Walker-Williams had lived in the Chalfonts for many years and was already a pastor in the church. Stephen is committed to leading a church that is here to pastor the local community and which will use its new Hub building to help local people to thrive.