We are passionate about seeing young people grow into all God has for them. We want to see the young people in our community thrive and flourish, regardless of their background or faith. We want them to know that they have purpose and so much potential for making a positive impact in the world, and this starts in Chalfont St Peter! 
Do get in touch if you would like to know more! Shona Hunter-Singh, our Children and Youth Minister, would love to hear from you, and you can email her here.
What do we have going on?
There are a number of different ways to get involved with youth work at Gold Hill, so have a look below and see what you'd like to join in with.
As well as groups meeting in our Hub, we work with the Chalfont St Peter Youth Centre, and you can see details about that below as well.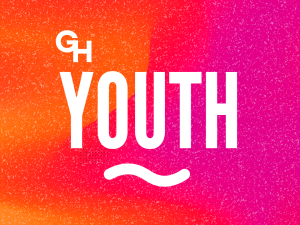 Breathe Youth Service
Sundays 6-8pm
Breathe is our youth gathering for school years 7-13, run and led by our young people during term time. We have lots of fun and games beginning with some basketball and some singing and someone 'sharing a thought' and then time to have a chat in discussion groups! From being part of the welcome or tech teams, to playing in our band or speaking… Come and join the fun- we would love to have you join us and hear what you think!
Mid-week Bible Studies
Every other week @ the Hub
Year 7-10 @ 5:30pm-6:30pm
Youth Dinner (£2 pp) @ 6:30pm-7:15pm
Year 11-13 @ 7:30pm-8:30pm
There will be two Bible Studies on a Tuesday evening. One for year 7-10 at 5:30pm-6:30pm and one for year 11-13 at 7:30pm-8:30pm. Between the two groups from 6:30pm-7:15pm there is an opportunity for the youth to have dinner together. It is £2pp, but please let us know if this is a problem. It will be a  safe space to eat together and dive into Gods word more deeply.
This terms dates: 3/10, 17/10, 31/10*, 14/11, 28/11, 12/12 (*tbc)
Sunday Morning Groups
Sundays during 10:30 Gathering
Year 7-10 Meet every Sunday morning at the 10:30am gathering. Year 11-13 Meet every other Sunday morning at the 10:30am.
See Emma and Megan being baptised during a Breathe Youth Service
Chalfont St Peter Youth Centre
We are really glad to have a strong partnership with the local youth centre in our village. It has a long history of serving the young people of our village by putting on youth club nights that build relationships with young people and help them out in life. We are pleased to play our part as a church by partnering with them, and many of the volunteers serving there are from our church. It's a great place to spend time, with lots of committed leaders and teams who love to get alongside young people to provide a safe, fun place for them to be. There are three club nights every week, and these are the details:
Monday Nights, 7–8:30pm – Year 7s
Tuesday Nights, 7–8pm – for children with ASD
Thursday Nights, 7:30–9pm – Years 8–11
How to get involved?
We'd love to see you at any of the groups we have going on. If you know you'd like to get involved, then click here to register for the groups and so we have the important details we need.
You might have a few more questions. You might find it helpful to read our FAQ, but if there's something that doesn't answer then scroll up and get in touch with Shona who would love to help you out.