RELIANT ON GOD
Tools to help you become more reliant on God
"If you remain in me and I in you, you will bear much fruit; apart from me you can do nothing."
– John 15:5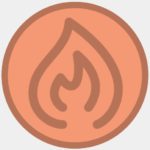 RELIANT
ON GOD FOR OUR ALL
This is about trusting in God for everything. We are filled with THE SPIRIT and rely on him every day, we depend on God in PRAYER and bring everything to him, and we TRUST HIM (not other means) for our security and needs.
1. RELIANT ON THE HOLY SPIRIT
[coming soon]

 LIVING THE SPIRIT-FILLED LIFE (4 session guide)
We are putting together a short guide called 'Living the Spirit-filled Life' which will help you to grow in your relationship with the Holy Spirit and your reliance on Him. This will be something that can be done as a group, and will include areas like Spiritual gifts, the Fruit of the Spirit and Spiritual Warfare.
FIND AND USE YOUR SPIRITUAL GIFTS (guide & survey)
We can rely on the Spirit best when we are doing the things He has gifted and enabled us to do. So this guide is a simple way to explore what those things are for us. It contains some encouragements about how to go about this, and also a really helpful questionnaire to fill in. It will set you off in a good direction in knowing where you might best use the gifts God has given you. Download here.
2. RELIANT ON GOD IN PRAYER
STEP UP YOUR PRAYER LIFE (4 session guide)
Prayer is a brilliant gift, helping us draw closer to God. But it can also be something we find difficult, and something that from time to time feels flat. This is a four-session guide to go through with someone or in a group, with encouragements, inspiration and things to try to help you take a step forward in prayer. Download here.
USE THE PRAYER ROOM
We make space for the things that are important to us. As a church, we want prayer to be central so have a room devoted to it in our building. It's a great place to spend time, and is full of resources, guides, ideas and inspirations for how you can spend the time you set aside to be with God. Click here for more details.
3. RELIANT ON GOD FOR ALL WE NEED
STEWARDSHIP: IT'S NOT YOUR STUFF! (3 session guide)
This guide is all about how you view and use the different things that God has given. Money, material possessions, and all of the things that make up your 'wealth'. How should you think about those things, and what does God say about how we should use them. Getting this right is a vital part of relying on Him – if we trust Him we can hold other things more lightly. Download here.
GIVE FINANCIALLY
Part of trusting God for our all is recognising that all we have has come from Him. Jesus called those who follow Him to give from what God has blessed them with, back to God for the purposes of building and furthering His work in the world. We believe that all followers of Jesus should do this, and that includes giving financially to the church you are part of. If you would like to take this step and give to the work here at Gold Hill, you can find how to do so here.
'COUNTERFEIT GODS' (Book – Tim Keller)
Trusting God is hard to do if we're trusting something else. In this excellent book, Tim Keller goes through some of the things we can end up trusting instead of God and helps us find ways not to.
THE MONEY COURSE (from HTB Church)
Money is a reality for all of us! We're working on something to help us think about and use our money and resources well, but also want to recommend this course from another church, HTB. It gives good, godly and practical advice about how to handle money well. If that's something you'd find helpful, then have a look.