For to us a child is born, to us a son is given, and the government will be on his shoulders. And he will be called Wonderful Counselor, Mighty God, Everlasting Father, Prince of Peace…
She will give birth to a son, and you are to give him the name Jesus…
Jesus Christ is the same yesterday and today and forever.
We would love you to join us over the Christmas Season. We have a range of events and activities to help celebrate Jesus's birth.    Go to our normal home page
Village Fun Night
Friday 1 December, 6 to 8.30 pm
We will be joining the celebrations in the Chalfont St Peter Village Fun Night. Visit the Hub and see the animals!
Many thanks to Paul Upward for permission to use his photos.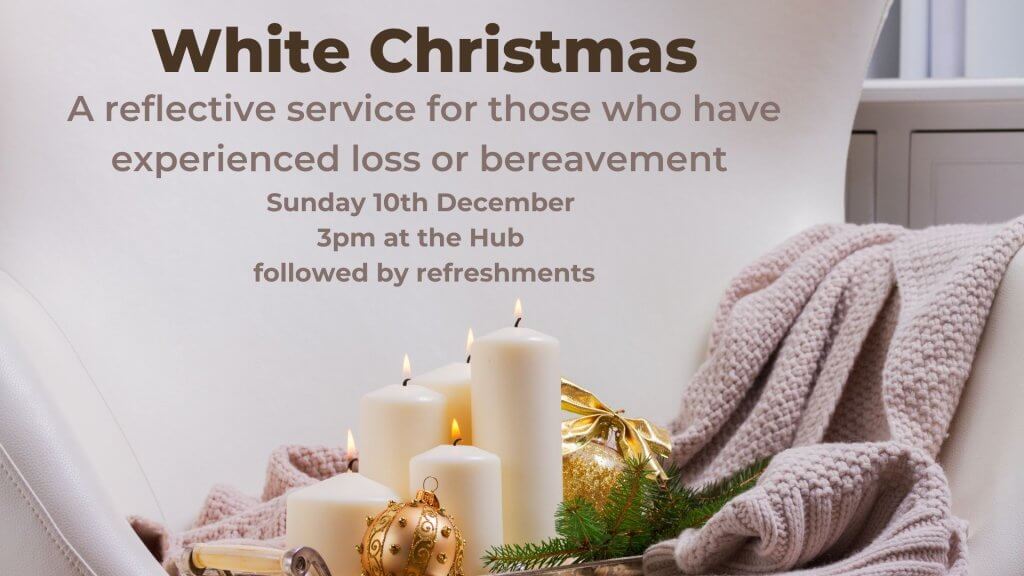 White Christmas
Sunday 10 December, 3pm
Christmas can be hard if we miss a loved one. Join us for a simple reflective service at the start of the Christmas season to pause and remember those we have lost.
Download an invitation.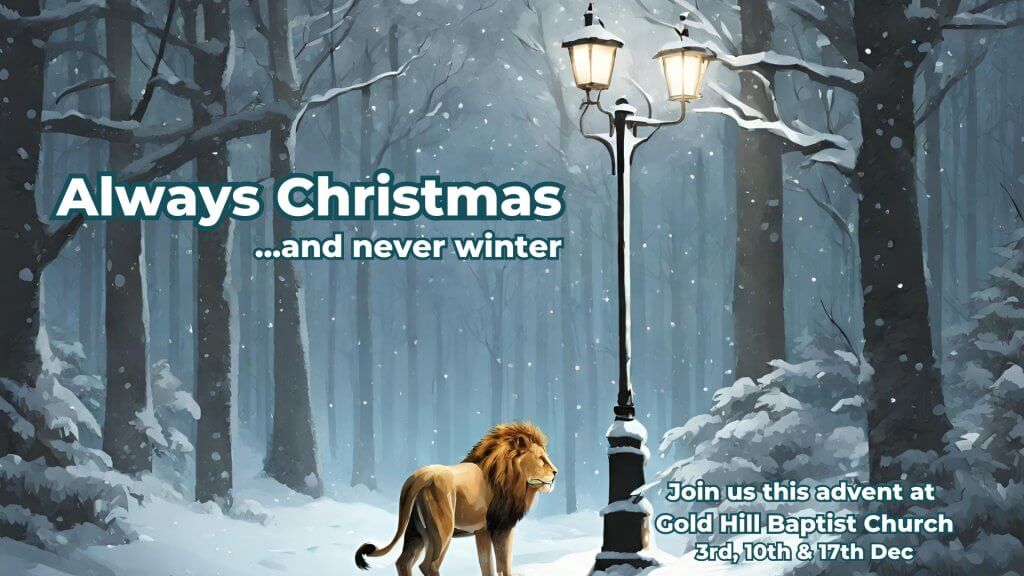 Advent Services
Sunday 3, 10 & 17 December, 8.45 and 10.30am
We prepare for Christmas, by reflecting on what we can learn from The Lion, The Witch and The Wardrobe, by CS Lewis.  Click here to watch the live stream of the 10.30 gatherings. Sit to the left if you don't want to appear on the live stream.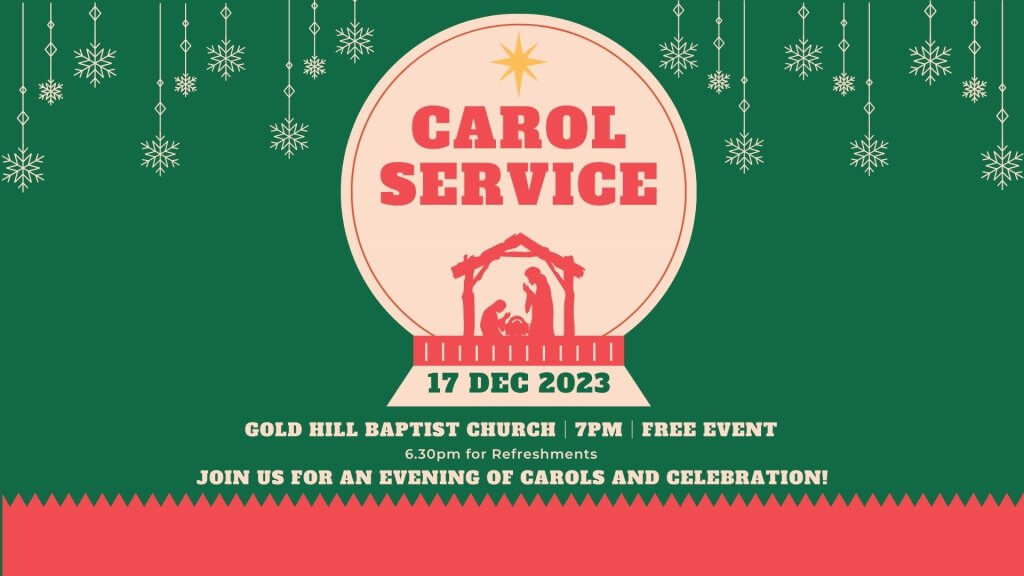 Traditional Carol Service
Sunday 17 December, 6.30 for 7pm
Join us for an evening of Carols and Celebrations.  Refreshments from 6.30 pm.
Download an invitation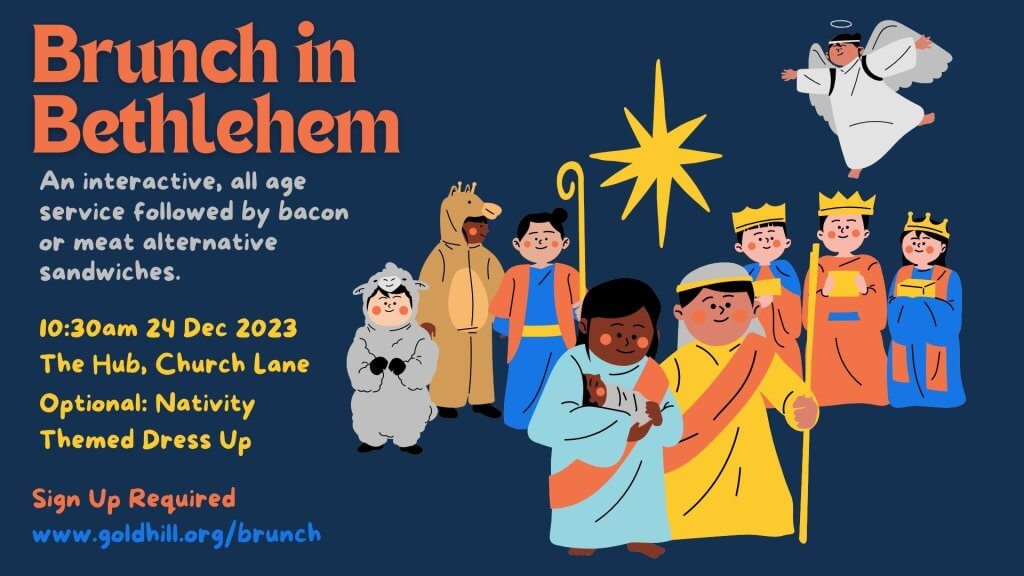 Brunch in Bethlehem
Sunday 24 December, 10.30am
An interactive all age service. Followed by bacon sandwiches, or a vegetarian option.
Sign up at www.goldhill.org/brunch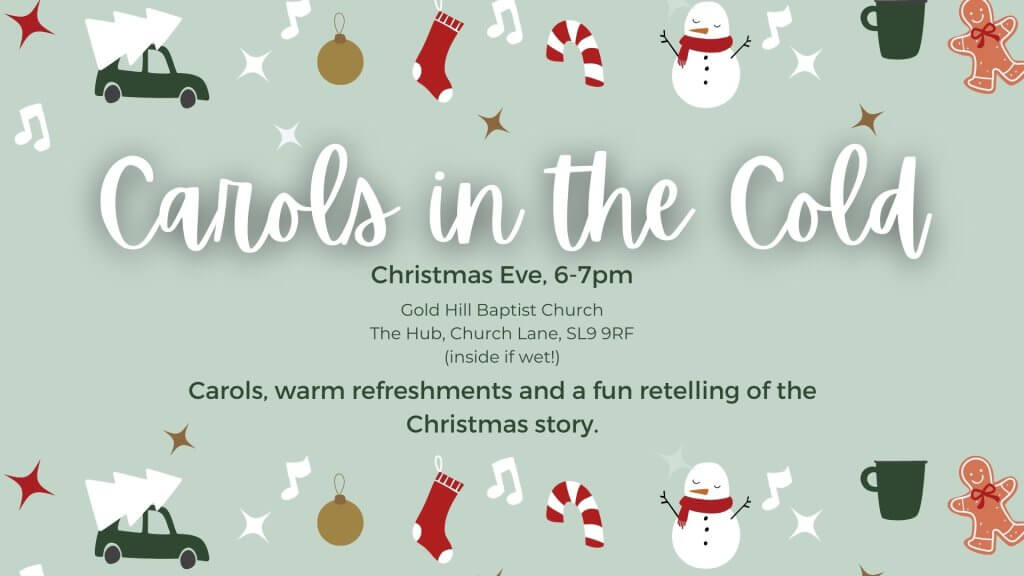 Carols in the Cold
Sunday 24 December, 6pm
Out of doors, a fun retelling of the Christmas story, with carols and warm refreshments.  (It will be inside if it's wet!)
Download an invitation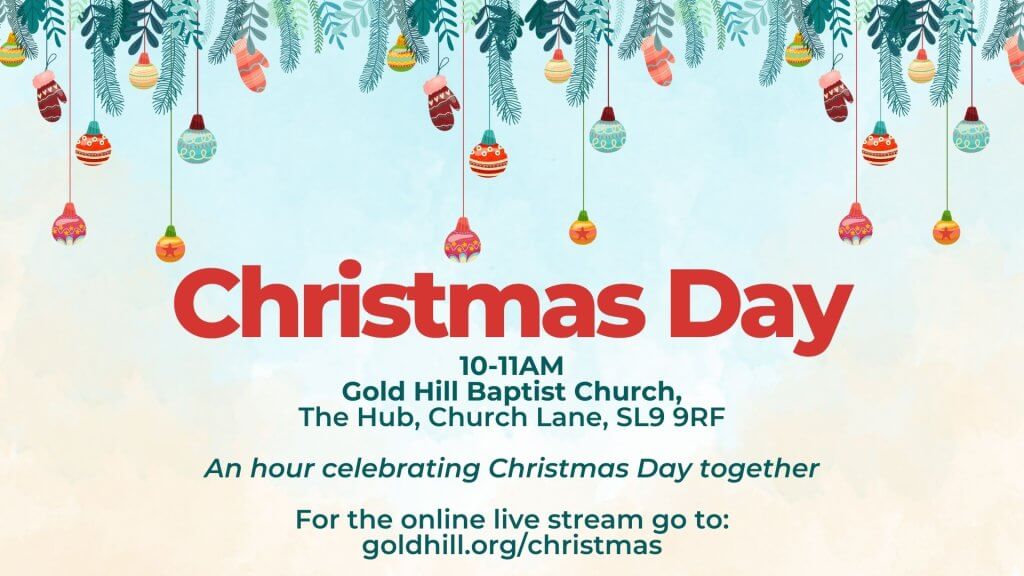 People's Pantry
The Pantry is open to any family who is struggling to feed themselves.  Please call into The Hub or call 01753 342010.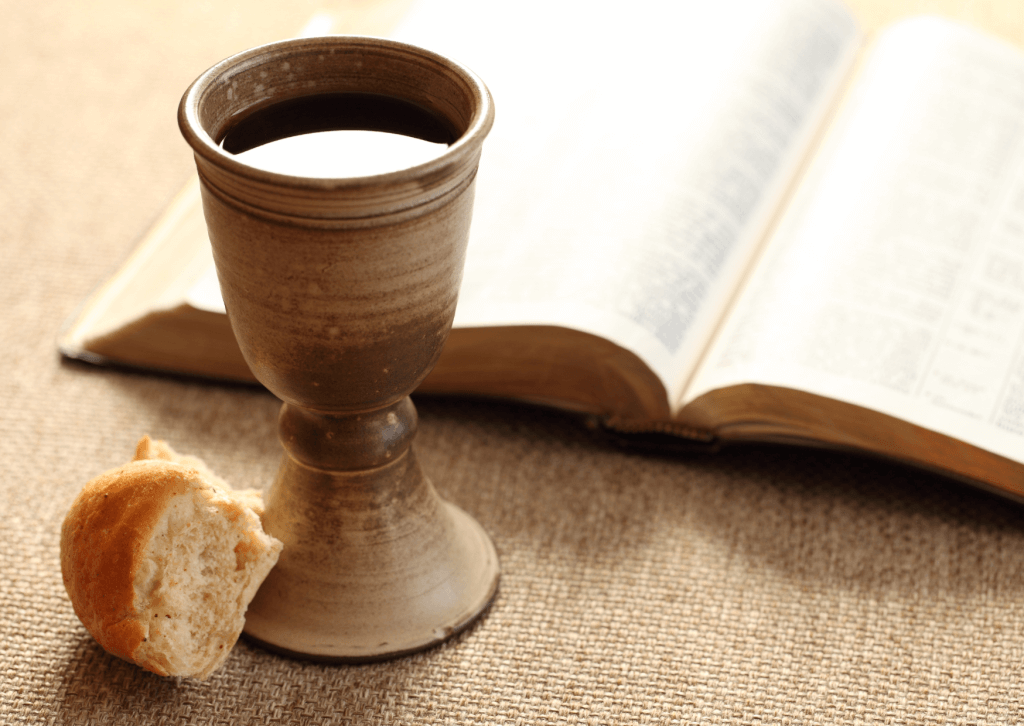 New Years Eve
Sunday 31 December, 9.30am
Our two Sunday gatherings are combined for a communion service at 9.30am.