ROOTED in God
Tools to help you root yourself more deeply in God
"as you received Christ Jesus as Lord, continue to live your lives in him, rooted and built up in him, strengthened in the faith"
 – Colossians 2:6-7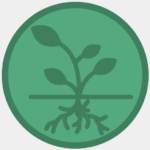 ROOTED
IN GOD WITH EVERYTHING
This means our whole being is rooted in God. Our IDENTITY comes only from him, we are deeply rooted in THE BIBLE, and we have RHYTHMS & HABITS in our lives that keep leading us back to God.
1. ROOTED IN OUR GOD-GIVEN IDENTITY
[coming soon] 'THIS IS WHO YOU ARE' (4 session guide)
Soon we will have a 4-session guide to work through with someone or in a group. It will help you explore and root yourself more fully in four different aspects of who God has said you are. So come back soon to find and use this resource.
I AM SO MANY THINGS (website, books, courses)
www.iamsomanythings.com This is a ministry that is all about helping people discover and live deeply in their true identity, the one God gives. It has a shop to get things that will help you remember your identity, a 'True Identity' course, and books and journals to help along the way as well. We really recommend it to you.
2. ROOTED IN THE BIBLE
'YOUVERSION' BIBLE APP
This app has loads of Bible versions (including audio versions) and reading plans that send you notifications each day. It can really help you get into the Bible, so give it a try!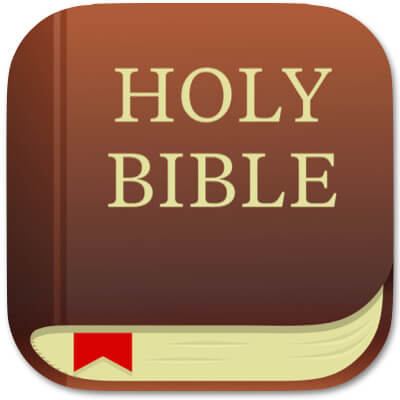 'HOW TO READ THE BIBLE FOR ALL IT'S WORTH' (Book – Gordon Fee)
This book is both inspiring and practical. It gives advice about how to read the Bible so you can hear what God is saying when you pick up the Bible.
'HOW TO CHOOSE A BIBLE' (Guide)
The Bible is brilliant, and there are lots of ways to get into it. But at the heart is reading the Bible for yourself, and when we start to do that we find there are lots of choices about what Bible to get: styles, translations, physical, digital, layouts, journals… So how to choose the Bible that will be most helpful for you? This guide gives some helpful ideas to set you off in the right direction. Download here.
'THE BIBLE COURSE' (Course from Bible Society)
If you want to explore the big picture of the Bible, and understand better how it all hangs together so you can engage better with God in the Bible, we really recommend 'The Bible Course' put together by the Bible Society. There are online courses, or you could take the material and use it with a group. More info here.
3. ROOTED IN HOLY HABITS
'HOLY HABITS: OVERVIEW' (Guide)
There are many, many things that we can do to form good, healthy and beneficial spiritual habits and rhythms in our lives. This is a simple guide that outlines what a number of those are. They are not full explanations, but some food for thought. For a number of them, there are other guides in our 'Take a Step' discipleship pathway, or get in touch to discuss more. Download here.
'CELEBRATION OF DISCIPLINE' (Book – Richard Foster)
This book is a brilliant guide to 'spiritual disciplines' (or holy habits). It explains what they are, why we do them and gives simple, practical guidance for giving it a go.
'The Ruthless Elimination of Hurry' (Book – John Mark Comer)
One of the things that can get in the way of forming good habits and disciplines is busyness. This book can help us there to combat the constant pressure of being busy.