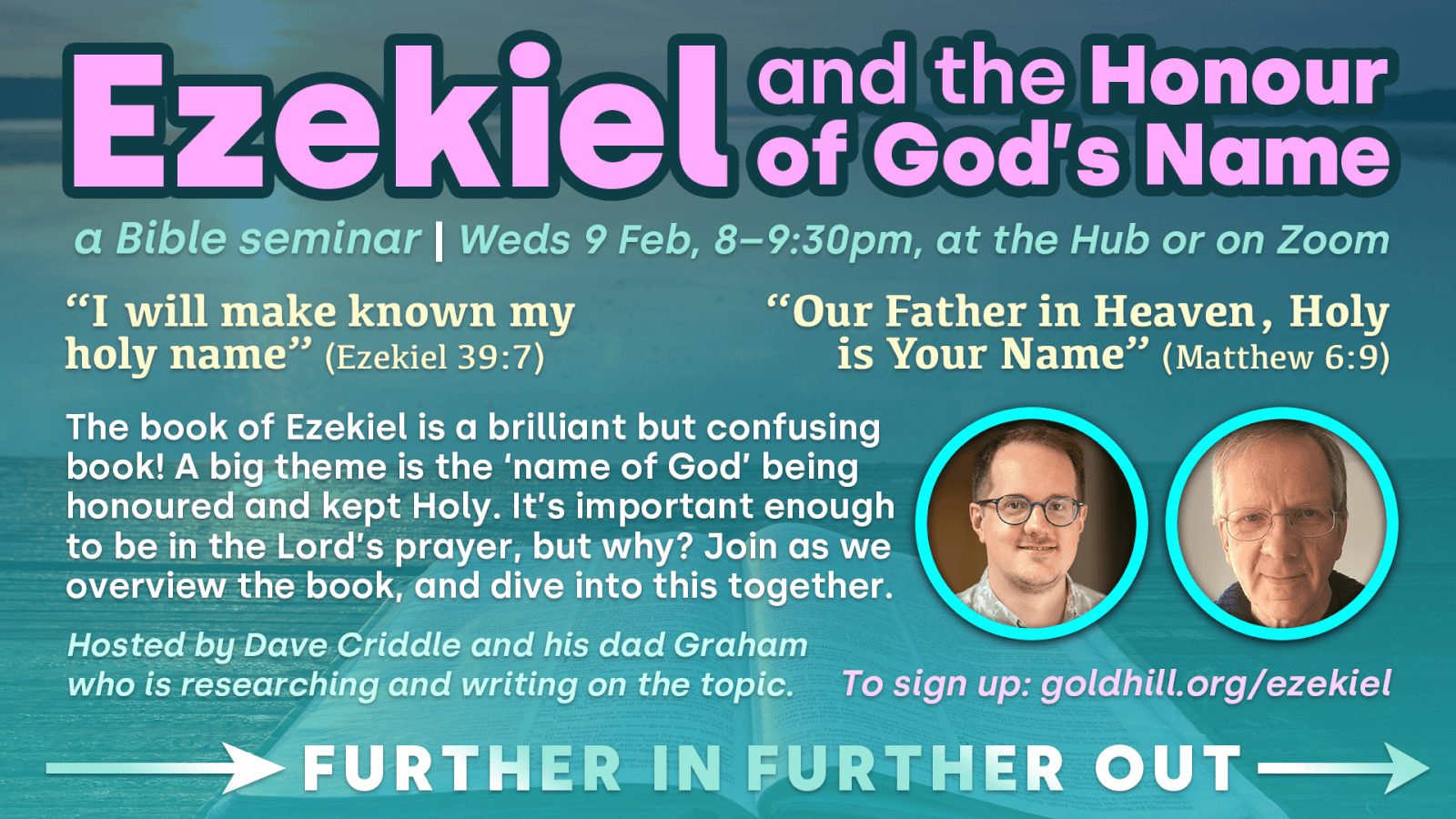 Ezekiel has been an inspiration for us during our 'Further In, Further Our' month of prayer. But Ezekiel can be a difficult book to get our heads around. On the evening of 9th February, Dave Criddle (one of our leaders) and his dad Graham are going to be leading a seminar evening all about Ezekiel.
Graham is currently researching and writing around Ezekiel, and in particular looking at the big theme within it of God's own name being honoured. This theme has so much to say to us, especially since Jesus included it in the Lord's Prayer which He taught us: 'holy is your name'. The evening will include an introduction to Ezekiel, some presentation and some time to study and discuss. No knowledge of Ezekiel is needed at all!
You can join in person at the Hub or, if that's not possible for you, on Zoom. Please sign up if you're interested, so we know who to be expecting.