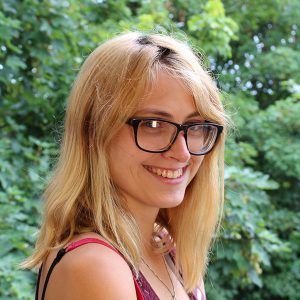 posted by
Lydia Hartwell
11 October 2017
Last week at our Fresh service (8th October) Dave was exploring the theme of being chosen. As a response, two mirrors were set up. One of them was blank whilst the other had words of affirmation written on it. It had been my task to write things such as 'beautiful', 'free', 'redeemed' etc. all over the mirror space. Powerful words that people would then see written all over themselves as they looked in the mirror.
During the time given over to the response, I went and found the plain mirror. The idea of this was to look in and think about things we have called ourselves. Identity has been a huge struggle in my life, and as I sat kneeling in front of that mirror, my heart started to break about the lies I have believed and the ones I still struggle to throw off. I knew the truth of all the words written on the other mirror, not merely because I had written them, but because I believed them to be Biblically based.
But as I knelt there I could not find the strength within myself to declare those things to be true for me. However, I suddenly realised that whilst I was kneeling in front of this mirror, I was also kneeling at the foot of the cross we have suspended at the front of the Randall building. As soon as I noticed that, I could not take my eyes off the cross. I was transfixed on Jesus' sacrifice, lost wholly in his love.
Lost, but also found.
In my own strength, I looked at myself in a mirror and could not believe wholeheartedly these beautiful truths. But, when I stopped looking at myself, and gazed instead upon the wonder of the cross, all these insecurities melted away. Not because they did not matter anymore, not because I suddenly had conquered my struggle with identity, but because I realised Jesus dying for me is the overall mark of any identity I want to claim.
This world screams demands on our identity loudly. It constantly tells us we're not good enough. Not capable enough. Not attractive enough. It can be so easy to listen. When we do, we get drawn into a cycle where our identity becomes very self-focussed.
As Christians, our identity is more than what we see in the mirror. It is more than the words we proclaim over ourselves. It is radically different from the lies we believe. Our identity is found in the fact that Jesus Christ chose to die for us.
Philippians 2 verse 5-8 expresses beautifully the sacrifice of Jesus.
In your relationship with one another, have the same mindset as Christ Jesus:

Who, being in very nature God, did not consider equality with God something to be used to his own advantage; rather, he made himself nothing by taking the very nature of a servant, being made in human likeness. And being found in appearance as a man, he humbled himself by becoming obedient to death—even death on a cross!
Jesus was willing to die for me and you because of his great love. When we look in the mirror and struggle to see beyond ourselves, let us try and remember his sacrifice – because this changes everything!