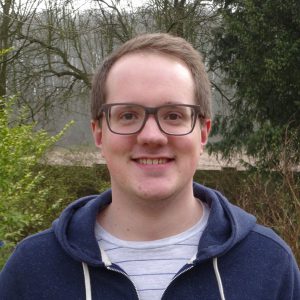 Posted by
Dave Criddle
4th September 2017
I am really excited to welcome you to Gold Hill's new website, and to have the chance to show you around a little. We are really hoping that the new site will help you to engage with Gold Hill and, more importantly, with God in better ways than ever.
There are lots of things to discover, so do go and have an explore. Our hope is that the website is simple and easy to find what you're looking for. But just as a quick explanation, there are three main areas of the website I would like to introduce you to.
Church Life
This is the part of the website that tells you what you need to know about Gold Hill, who we are and what we do. There is important information about our services, different ministries, our vision and values, and how you can get involved. Of course it would become far too heavy if every single detail about every single activity was there, so if you want to know more about anything all you need to do is get in touch. You can do that on the contact page.
Media
The media area of the site is the bit that will be updating all the time as we are producing different kinds of media for you to engage with. There are two areas here to explore:
Sermons. This is where all of our Sunday teaching is kept, and you can search for what you want by speaker, series, theme or book of the Bible.
Blog. This is where all of our other media can be found. That includes articles exploring issues and topics, devotional posts and videos, testimonies and announcements about church life.
We hope and pray that what you find in the media area will inspire you and spur you on. If there are things you'd like to see included, or if you have a story we could share there, get in touch!
Events
When we have events or activities to get involved in at Gold Hill, this is the place to find out about them. It will give details and information and if you need to it is also be the best place to sign up for those events as well. So why not head to the events page right now and see what we've got coming up?
I really hope you enjoy exploring the new website. We hope there aren't too many teething problems, but if you do spot something that doesn't look quite right please do let us know.