Welcome!
Welcome to our weekly info page! This is the place to find out what's going on at Gold Hill across this week and some key dates and updates for the future. If you have any questions about any of it or want to know more, please contact us. If you are new to the church, or considering coming for the first time, we hope you will feel really welcomed as part of our family.
Sunday 8 SEPTEMBER
8.15am
'Life in exile' 1 Peter 2:11-12
10am
Spirit of Adoption with Krish Kandiah

7pm
'Dear Church, It's all about Jesus!' Rev 1:4-8

FEATURED
ONE HOPE 19
Sunday 22 September – No 7pm at Gold Hill rather join us at Restore Hope Latimer 7pm . Gates will open and refreshments available at 6:30pm. An evening to come together as one church to worship our King enjoy His presence, pray for our communities.
JAZZ DINNER DANCE – HHH Fundraiser
EXTENDED DEADLINE – Now midnight Sunday 8 September
Event date SATURDAY 14 SEPTEMBER 6.30PM – MIDNIGHT £50 per ticket – 3 Course Meal – Live Band. To book your place visit www.goldhill.org/jazzdinnerdance NB: Dress code formal or dark lounge suit .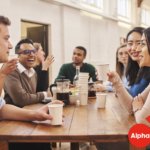 ALPHA
Starting 30 September – Invites available in the Welcome area and at Reception – who could you ask? Sign-up at www.goldhill.org/alpha
For prayer
Please pray this week for: The whole Gold Hill family as we serve as disciples in mission in workplaces, homes and neighbourhood.
Hope Community Church led by Stephen Walker-Williams
Newfield Community Church and their leadership team
CSP Youth Centre club nights on Mon, Tues, Wed and Thurs
Maria Bond preaching at Pinner BC 8 Sept
Pail Luckraft preaching at Great Missenden BC 8 Sept
Dave Criddle preaching at Basingstoke BC8 Sept
Garry Walton preaching at Speen BC 8 Sept
The Open the Book Team presenting at St Josephs School 11 Sept
Fiona Castle speaking at Activate training day in Reading 14 Sept
Details of all our other Prayer meetings can be found on the Welcome Desk.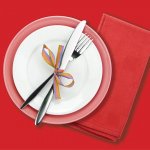 Monthly Sunday Lunch
Sunday 15 September – Come and gather with your church family and eat together. Book your place at www.goldhill.org/sundaylunch
Looking at Life
Ladies you're invited to our termly gathering on Thursday 3 October: 'Navigating family relationships' with Fiona Castle and team. Book your place at www.goldhill.org/lookingatlife
If there is something you would like to get involved in but don't know who to ask, or if you would like to explore ways that you could serve at church, we would love to hear from you. Find out about volunteering via the church office.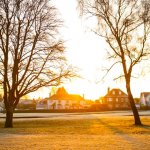 Harvest Sunday
Sunday 15 September – Your donations of tinned and/or dried foodstuffs will be gratefully received and we will make sure they go towards supporting families in our community.
ONEHOPE19 is looking for help with the event: set-up/down; stewarding; welcome; refreshments. Get in touch with Rebecca.dunbar@restorehopelatimer.org or the office to join the team.
ANDI CRELLIN is doing a fund raising bike ride for 'Family Life' along with 19 riders of all ages and abilities and a little prayer would be much appreciated. If you would like to sponsor Andi visit his Virgin Money Giving Page.
THE NEW FOOTBALL SEASON is almost underway for Gold Hill FC. Interested in training with and/or playing for us (men's team, aged 16+)? Please contact Peter Gledhill – 07732 607602 or info@goldhillfc.co.uk  For more details visit www.goldhillfc.co.uk