Welcome!
Welcome to our weekly information page, where we aim to keep you up-to-date and connected! We pray that the resources and opportunities provided will help us all draw closer to God, and inspire us to share this wonderful good news with those we meet in the coming weeks.  Please do get in touch with us to provide any feedback, enquire about anything you may need…..or purely and simply to keep in touch!
We are excited to launch a new series this week exploring the book of Jonah, and we are so excited to take this opportunity to present the gospel through this familiar and grace-filled book and life.
Sunday
5 July
All physical meetings at Gold Hill &
Hope are currently suspended.
Join us at 10am
(webstream or dial-in.)
See details below
For prayer
Please lift up big, audacious prayers this week for:
Gold Hill and Hope Church families and their leaders as we seek to see God's kingdom come to Chalfont St Peter and the surrounding areas.
Our brothers and sisters in churches across South Bucks,that God would be moving mightily across our region at this time.
Local initiatives (community support and Foodbanks) as we seek to share the good news of hope in Jesus with those most vulnerable.
For unity, that the racial divisions that have become prominent in media in recent weeks would be dissipated, and replaced with unrelenting unity.
For revival, that we would see God move powerfully across this nation, and the church step boldly and bravely into all that God has for her.
PLANS FOR REOPENING
We shared this last week, but in case you missed it here it is again! Stephen sharing some of the steps we have in mind as we seek to emerge well from this lockdown.
CHILTERN FOOD BANK
We are partnered with the Chiltern Food Bank as a distribution centre. The Food Bank does such important work and we are so glad to be part of it. You can read a short article about it here to find out a little more.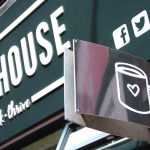 BREADHOUSE & UNIQUE LIKE YOU OPEN!
The Breadhouse (our coffee shop) and Unique Like You (pottery painting) are now open on Thursday and Friday mornings, 9:30 to 12:30. Details can be found on the Breadhouse Facebook page.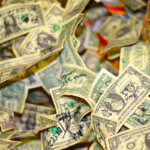 ONLINE GIVING
It is now possible to give online. If you would like to do so, we are very grateful to you, and you can set that up by going to www.goldhill.org/giving and following the instructions there.