WELCOME!
Welcome to our info page.  We hope you find the details you're looking for, and are inspired to join us somehow ….. please let us know if we can help in any other way.

FINAL CELEBRATION AT GOLD HILL EAST - SUNDAY 25 JULY 2021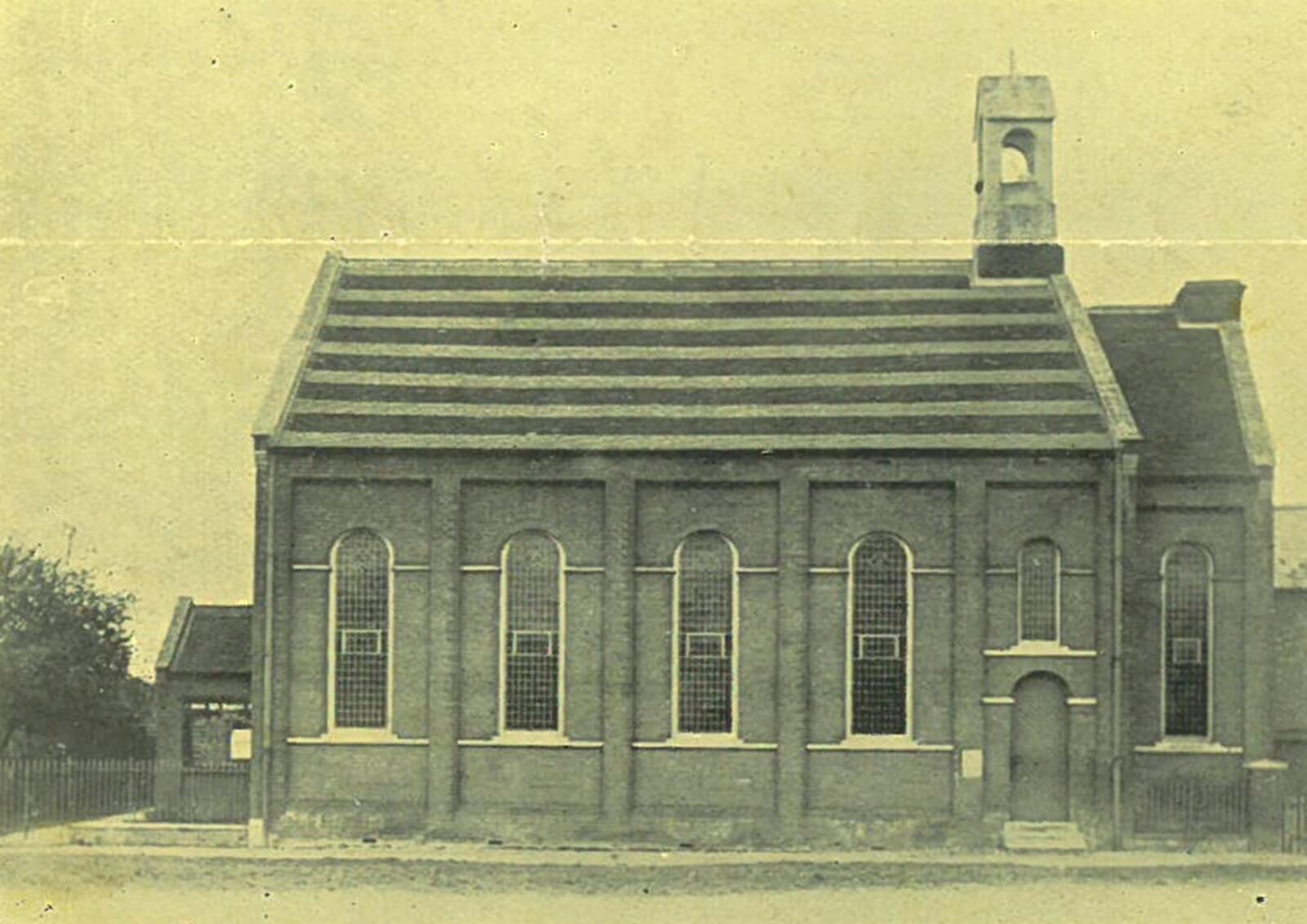 Today we celebrate 150 years of God's faithfulness to us in the current building (229 years on this site!)  We thank him for all those who have come to believe in and follow Jesus in and through this place, the many ways in which he has discipled and led us, and for all the special occasions we have marked over these years.  Join us today to give thanks to Him!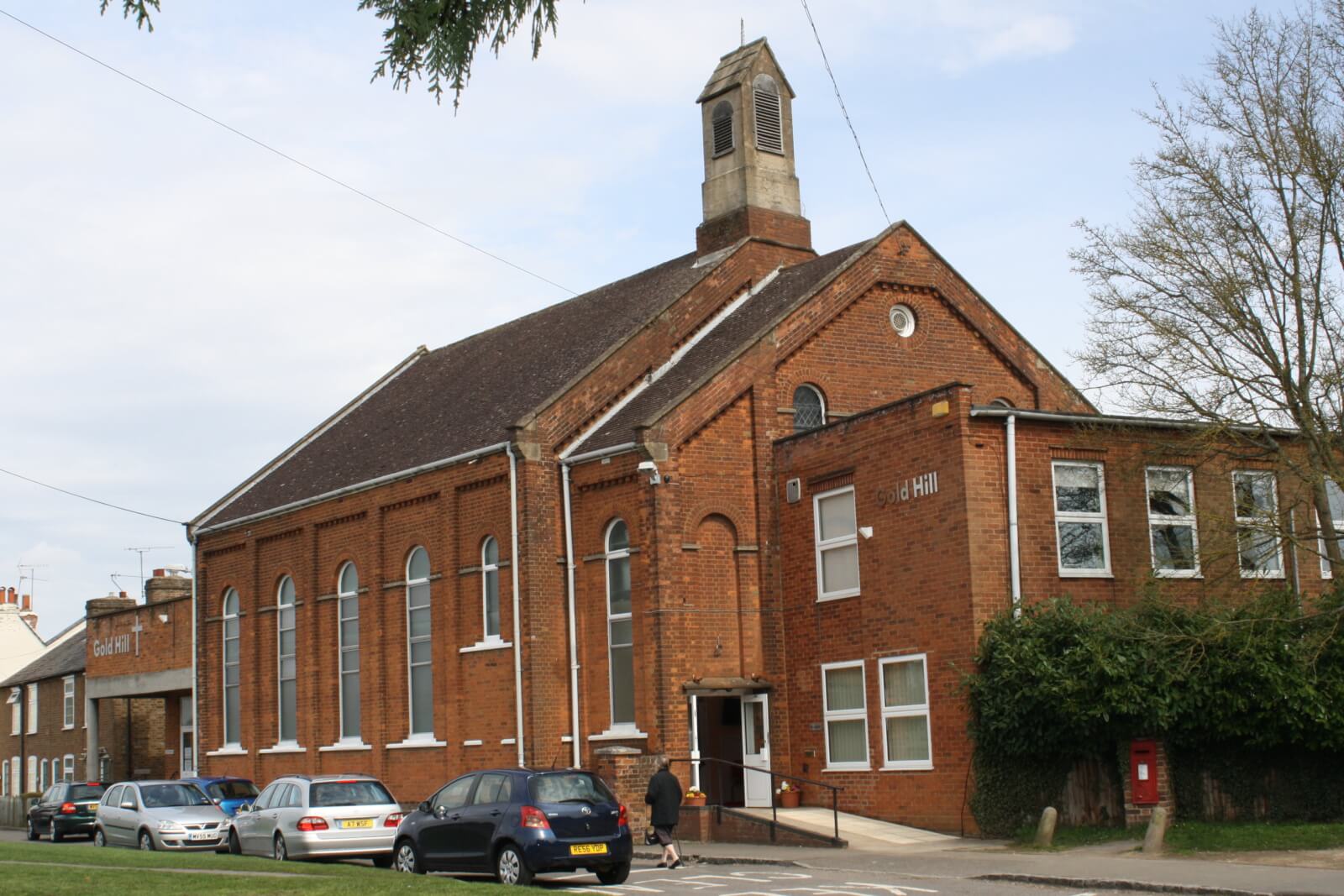 SCRIPTURE PASSAGE FOR SUNDAY 25 JULY
Joshua 4 – with particular focus on vv21-22
He said to the Israelites, "In the future when your descendants ask their parents, 'What do these stones mean?' tell them,
'Israel crossed the Jordan on dry ground.'
CHILDREN'S GATHERINGS/SESSIONS
Kids' Church
Sunday 18 July – 9am: goldhill.org/kidschurch
NEW SERIES FOR SUMMER: Proverbs
Join Kids' Church for a short time (10 minutes) each Sunday through summer.
Sunday 25th July: Proverbs 3:1           (August programme to follow next week!)
Toddler Praise & Plunge Plus – SUMMER BREAK
Back In-Person for the Autumn Term in The Hub
Now taking a break for summer ready to start up again in our new base.
(More details early September!)
Enquiries meanwhile to: shona.hunter-singh@goldhill.org
MINNIS BAY 2021: 25 - 30 JULY
Info:
Scripture Union Holiday Club – Minnis Bay, Kent
20+ Gold Hill team serving
Theme: 'Rooted' (Ephesians 3:17-19)
(Prophetically declaring over the community that they too will be rooted in the love and truth of Jesus)
One activity per day in 'the dip' (Minnis' equivalent of Gold Hill Common)
..plus community action and covering the area in prayer.
Please pray for:
• Good weather – everything is outside!
• Safety of the team and no positive Covid tests (regular testing taking place!)
• Safety/wellbeing of all attendees
• Seeing God's kingdom come.  (The locals will certainly hear the gospel with the PA set-up in 'the dip'!)
INVITATION TO THE HUB / NEW SITE
'GATHER AND GO' – PRAYING AND DELIVERING!
During August there will be an online gathering on Sundays, but no onsite services. Join us instead for a time of prayer together for our community (10am – 10.45am in the Foyer) and encourage people to distribute invitations to our launch weekend.  Please pray and consider to whom/which roads you could deliver, then let us know (so we don't either duplicate or miss anywhere!)  
WELCOMING CHURCH HOLIDAY!
WELCOMING REFUGEES FOR A SHORT SUMMER BREAK
THANK YOU to everyone who is hosting 8 refugees over the Bank Holiday weekend in August to enable a holiday/break for them in our area.  There are many ways in which we can ALL CONTRIBUTE and bless our guests: please visit goldhill.org/welcome or contact Jenny Oliphant for more details.
PRAYER: LOOKING BACK, LOOKING FORWARD
'I meditate on all your works and consider what your hands have done.
I spread out my hands to you; I thirst for you like a parched land.'  (Psalm 143:5-6)
Let us look back at this crossroad-moment for the Gold Hill family and acknowledge all that God has done over the past 150 years:
• bringing individual people to a saving faith in Him
• preserving and strengthening a worshipping community in this locality
• discipling and sending believers from here into the region, the nation and the wider world
• providing opportunity for Gold Hill to step into a new season & rhythm
• providing for us in so many ways during this transition
Let us look forward as we step into a new shape/style of church family in a new location:
• longing ourselves to be more powerful ambassadors for Jesus
• longing to see more local people come to a saving faith in Him
• longing to see our community transformed by His love
• longing to see believers sent to share the gospel regionally, nationally, internationally
May our new home be a place of very real rescue and restoration for many.
May we be people who attract others to know Jesus.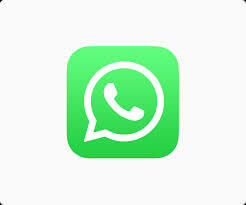 WHATSAPP DAILY PRAYER PROMPTS: Mon-Fri, from 7am
Add 07593 365431 to your contacts and send 'Sign Up' to it on WhatsApp.
MONTHLY NOON ZOOM PRAYER: First Tuesday of each month, 12 noon for 45 minutes. (Next date Tuesday 03 August)  A moment to pause and pray with others for international events and news, including focus on the Pashtun people (www.goldhill.org/Pashtun) who we are specifically supporting this year.  Zoom meeting (ID 820 7011 6720;  Passcode 557018)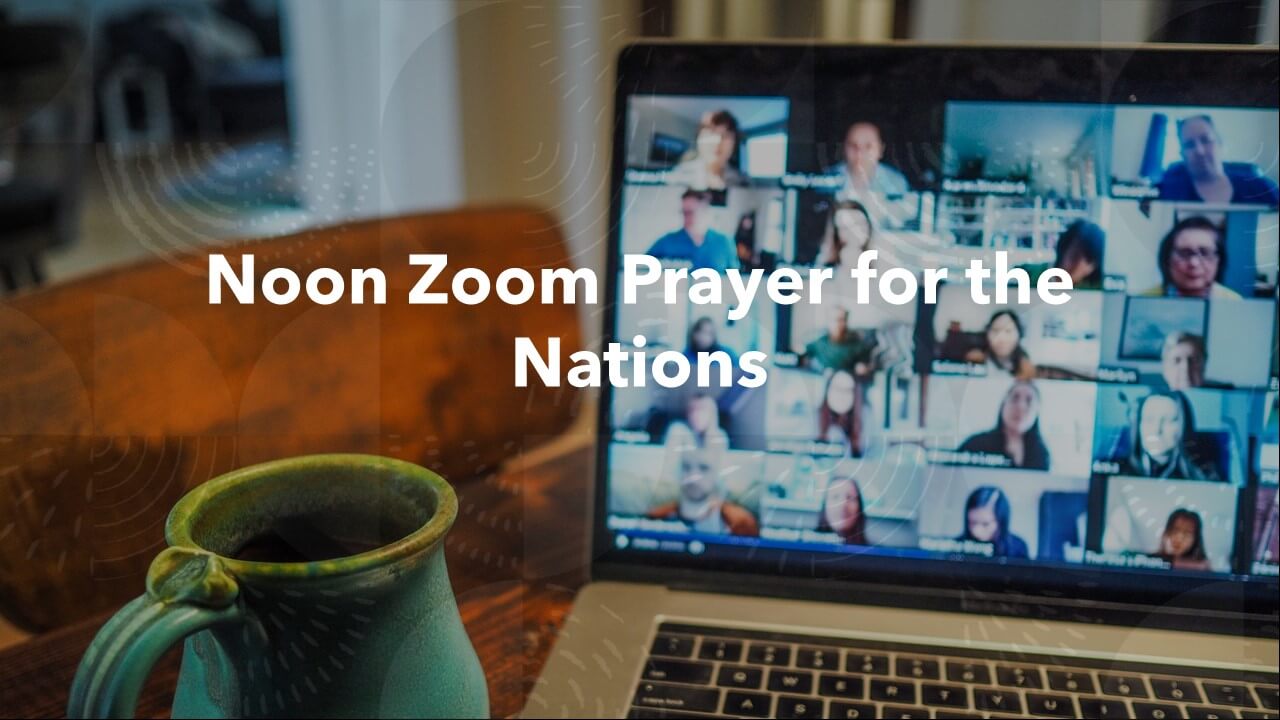 'Each of you should use whatever gifts you have received to serve others, as faithful stewards of God's grace in its various forms.' (I Peter 4:10)
Thank you Gold Hill family for prayerfully considering where and how you could serve Jesus as we move into a new era.  Please do get in touch with ministry leaders, elders, staff or the office (office@goldhill.org) for more information, and to share where you sense God is leading you to serve.

EA – REFLECT & RESET
The Evangelical Alliance have put together two incredibly helpful resources to help people reflect spiritually and theologically on the season we have gone through and find ourselves in currently as followers of Jesus.  Entitled 'Reflect and Reset', it can be accessed through the EA website https://www.eauk.org/resources
LICC COURSE – Theology for Everyday Life
Deep study for whole-life impact: designed to help you grow in wisdom, helping you to live in a way that's distinctly, recognisably and intentionally Christian on a 24/7 basis.
12 weeks, with 2-hour online session and preparation each week.
First year degree equivalent.  £120pp (or £90 if you book before 20 August!)
Click here for more details.
Scattered Servants by Alan Scott – Big Church Read – and 2nd discussion opportunity Wednesday 11 August!
Thank you to so many for picking up the challenge to read this book together between 13 June and 13 August: as we say in the Big Read info page (http://www.goldhill.org/bigread) , there may be some parts that you disagree with or consider irrelevant to our context – the important thing is to read and pray big for what God would do in and through us.  ALSO, save the second date for an online discussion – Wednesday 11 August ….. meeting details to follow!
UNIQUE LIKE YOU - LOOK FORWARD TO SEEING YOU THERE!
Why not treat yourself or friends to the unique ULY welcome with coffee and creativity on offer!
Come and find out more and experience the unique ULY welcome!
(It's been good to see many of our pre-lockdown regulars back at 8 Market Place!)
Continuing to serve the Breadhouse coffee blend, together with other drinks and cake.
Opportunities to paint pottery and make pots in various classes.
Opening hours: Saturday 9.30am – 4.30pm; Wednesday & Thursday 9am – 2.30pm; Friday 9am – 4.30pm.
CHILTERN FOODBANK @ GOLD HILL
Thank you for your continued support for the Foodbank based at Gold Hill.
We continue during our transition period to ensure that all clients are well supported.
NO MORE DONATIONS PLEASE AT PRESENT!
Thank you for your incredible generosity – we are now well supplied until we re-open properly in the Hub!
NOTICES
• Please pray for Steve Pendray, speaking at Chesham URC on Sunday 25 July
• Please pray for Maria Bond, speaking at Beaconsfield URC on Sunday 25 July (after Gold Hill 9am!)