Welcome!
Welcome to our weekly info page! This is the place to find out what's going on at Gold Hill across this week and some key dates and updates for the future. If you have any questions about any of it or want to know more, please contact us. If you are new to the church, or considering coming for the first time, we hope you will feel really welcomed as part of our family.
Sunday 20 January
8:15am and 10am
'Beautiful feet' Isaiah 52:1-12
 7pm
'See it, say it, share it' Romans 10:9-15
For prayer
Please pray this week for: The whole Gold Hill family as we serve as disciples in mission in workplaces, homes and neighbourhood.
Hope Community Church led by Stephen Walker-Williams
Newfield Community Church led by Kenneth Claassen
David Warren leading the service at Rock House (20th)
Details of all our other Prayer meetings can be found on the Welcome Desk.
Announcements
Keep in the loop! Here are some important things to be aware of about church life.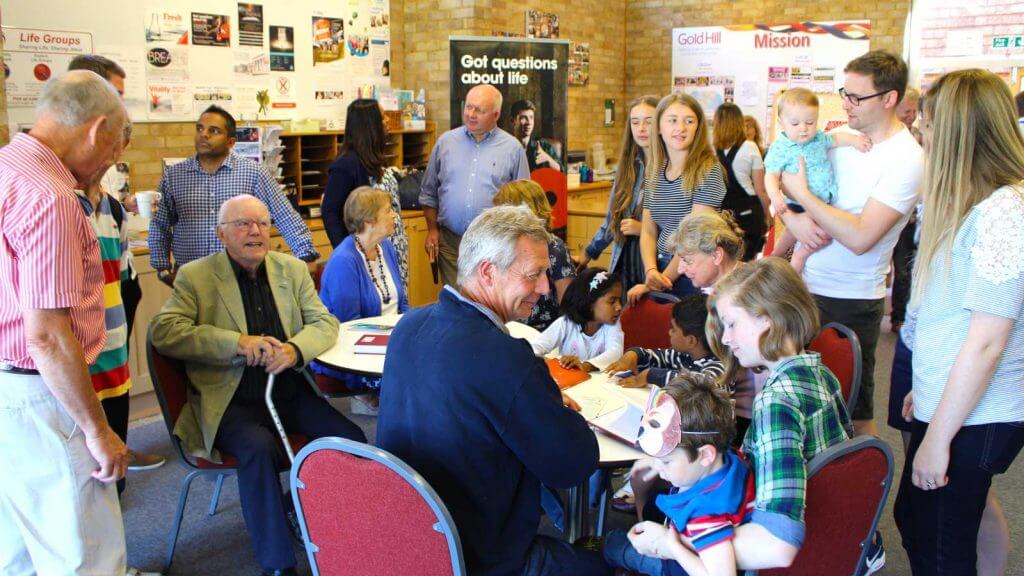 Alpha starts on 21 January. This is a chance to question the meaning of life and explore the basics of the Christian faith. More details available from the Church Office or visit www.goldhill.org/alpha.
The next Gold Hill Walk will be Saturday 9 February. Contact Terry Charles for details.
Next Baptism service is due Sunday 10 February. If you are thinking of baptism or have questions, please speak to one of our Pastors or contact the office.
Looking for a parenting course? We are aware of two local options this term; Saint James in Gerrards Cross and Restore Hope Latimer. Please contact them directly for details.
Church Family Weekend at Restore Hope Latimer, Saturday and Sunday 8 – 9 June.
VOLUNTEER MEAL
Friday 1 February at 7.30pm. The staff team would love to cook and serve you a special thank-you meal to recognise all that you do. Sign-up at www.golhill.org/volunteermeal