Welcome!
Welcome to our weekly information page, where we aim to keep you up-to-date and connected! We pray that the resources and opportunities provided will help us all draw closer to God, and inspire us to share this wonderful good news with those we meet in the coming weeks.  Please do get in touch with us to provide any feedback, enquire about anything you may need…..or purely and simply to keep in touch!
SUNDAY
19 APRIL
All meetings at Gold Hill & Hope
are currently suspended.
Join us at 10am
(webstream or dial-in.)
See details below
RESOURCES: CHURCH WHERE YOU ARE!
Why not visit our special 'Coronavirus season' resources page: http://goldhill.org/churchwhereyouare
• 'Building Resilience' – a video to help us each build and maintain resilience at this time
• 'How to Read the Bible' – a resource to help you engage with the Bible during the week
• 'Kid's Zone' : a range of resources to help children aged 0-11 to engage with faith during the week.
For prayer
Please pray this week for:
Gold Hill and Hope Church families and their leaders as we continue to adapt to current circumstances, support those who are vulnerable and be a 'non-anxious presence' to all those around us.
Newfield Community Church and their leadership team as they seek to be salt and light in Marlow.
National and local leaders as they navigate through these uncharted waters.
Key workers as the nation approaches its expected peak pressure: for protection, strength, wisdom…..
Local initiatives (community support, Foodbanks…) as we care for one another.
Rock & Graham House staff and residents as they work tirelessly to stay safe and well.
Youth Centre leaders, volunteer teams and young people whilst meetings are suspended.
HubHeartHome please pray as work restarts on the site on Monday.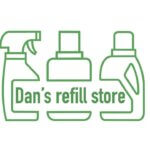 DAN'S REFILL STORE
…is still open for business from storage.  Simply contact Dan (07421 325679 or http://facebook.com/Dans-Refill-Store ) and he'll be pleased to arrange refills and payment – range of options for both!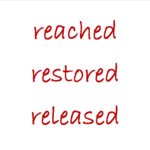 OUR ESSENTIAL INTENT:
'We will see significant growth in the number of people reached, restored and released in Jesus' name.' Perhaps you have a story of God's encouragement or leading or provision this week – if so, please do let us know so we can all encourage one another: testimony@goldhill.org
PLEASE DO GET IN TOUCH…..
if we can help you in any way, especially with the new challenges provided in the current virus season! And please feel free to point others in our direction too…..we are obviously endeavouring to ensure that all the Gold Hill family are well supported and served, but very much taking this opportunity to be Jesus' hands and feet to our wider community.
THANK YOU SO MUCH …
for continuing to support Gold Hill financially in this rather uncertain season.  Please be aware that we now have a Donate button on the website (http://goldhill.org/giving ) where you can register a one-off donation, or set up a regular contribution.  Thank you to everyone who has already made their cash/cheque donations electronic – this will all help to support our continued mission through the Covid-19 season and beyond!