Welcome!
Welcome to our weekly info page! This is the place to find out what's going on at Gold Hill across this week and some key dates and updates for the future. If you have any questions about any of it or want to know more, please contact us. If you are new to the church, or considering coming for the first time, we hope you will feel really welcomed as part of our family.
Sunday 11 AUGUST
8:15am and 10am
'Wise up… Wise company'
Prov 27:17; 18 24; 25:26
7pm Not meeting during August
For prayer
Please pray this week for: The whole Gold Hill family as we serve as disciples in mission in workplaces, homes and neighbourhood.
Hope Community Church led by Stephen Walker-Williams
Newfield Community Church and their leadership team
Stephen Walker-Williams preaching at Beechen Grove BC 11 Aug
Details of all our other Prayer meetings can be found on the Welcome Desk.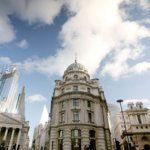 The City of London Christian Heritage Walk
Saturday 7 September 1.45pm – 4pm. Join us to discover some amazing church history in the City of London: sites associated with Wilberforce, Tyndale, Wesley, Whitefield, Elizabeth Fry, John Newton and many others. £15 per person places limited so book yours at www.goldhill.org/londonwalk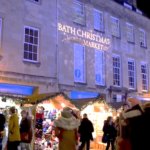 BATH CHRISTMAS MARKET 
Saturday 30 November. Coach departs 8.30am from Church Lane car park  – Returning 7pm approx. Cost £20 per person. To book visit www.goldhill.org/christmasmarket
If there is something you would like to get involved in but don't know who to ask, or if you would like to explore ways that you could serve at church, we would love to hear from you. Find out about volunteering via the church office.
PICNIC AND ROUNDERS
Sunday 25 August 4pm Come join in and invite a few friends for a picnic, rounders and lots of fun on Gold Hill Common. We'll provide what we need for rounders. You bring food and people! www.goldhill.org/picnic
GUEST SPEAKER Sunday 18 August we will be welcoming Stephen Hah to speak at our 10am service.
ONE HOPE 19 TEAM NEEDED – Lots of volunteer opportunities: please see the list in the welcome area or ask at Reception to find out how you can help.
MEN'S PUB NIGHT will be on Thursday 5 September 8.15pm at The Jolly Farmer.
THE NEW FOOTBALL SEASON is almost underway for Gold Hill FC.  Interested in training with and/or playing for us (men's team, aged 16+)? Please contact Peter Gledhill – 07732 607602 or info@goldhillfc.org.uk (see www.goldhillfc.co.uk for more details)