Easter Greetings!
May you know joy and hope through the risen Jesus! Information for the coming week(s) below, or please call or email for help!

Sunday 04 APRIL
Easter Sunday
EASTER WEEKEND:
PLEASE SEE GOLDHILL.ORG/EASTER FOR DETAILS & SIGN-UP
GOOD FRIDAY – including Communion
In Person Service  @ 10am: sign-up here
( Please bring your own Communion elements if possible; cuplets available on-site)
Online Service  – released @ 10am
Available via YouTube or Facebook
EASTER (SATURDAY) PRAYER JOURNEY …
….through the Easter story as you visit a range of different interactive prayer stations
Saturday 3 April, 11am – 3.00pm
Book a timed slot (for your household or bubble) at goldhill.org/prayerjourney
10 minute slots to allow for social distancing
PAINT-A-POT: REMEMBER TO COLLECT YOURS!
Celebrating New Life!
Gold Hill Baptist Church – Saturday 3 April @11am-4pm
• packs include: pot, compost, seeds; fun Easter ideas; the Easter story; an Easter treat!

EASTER SUNDAY – Please book if possible – all services include Communion
Life (3): 'Unbreakable Life' (John 20) – the power of death forever broken
7am: in-Person on the Common
9am & 11am: in-Person in the church
10am: phone congregation, and online service released on YouTube and Facebook
7pm: in-Person in the church or online via  Zoom  (ID 837 5463 3789; Passcode 601487)
SPRING HARVEST HOME (#SH2021)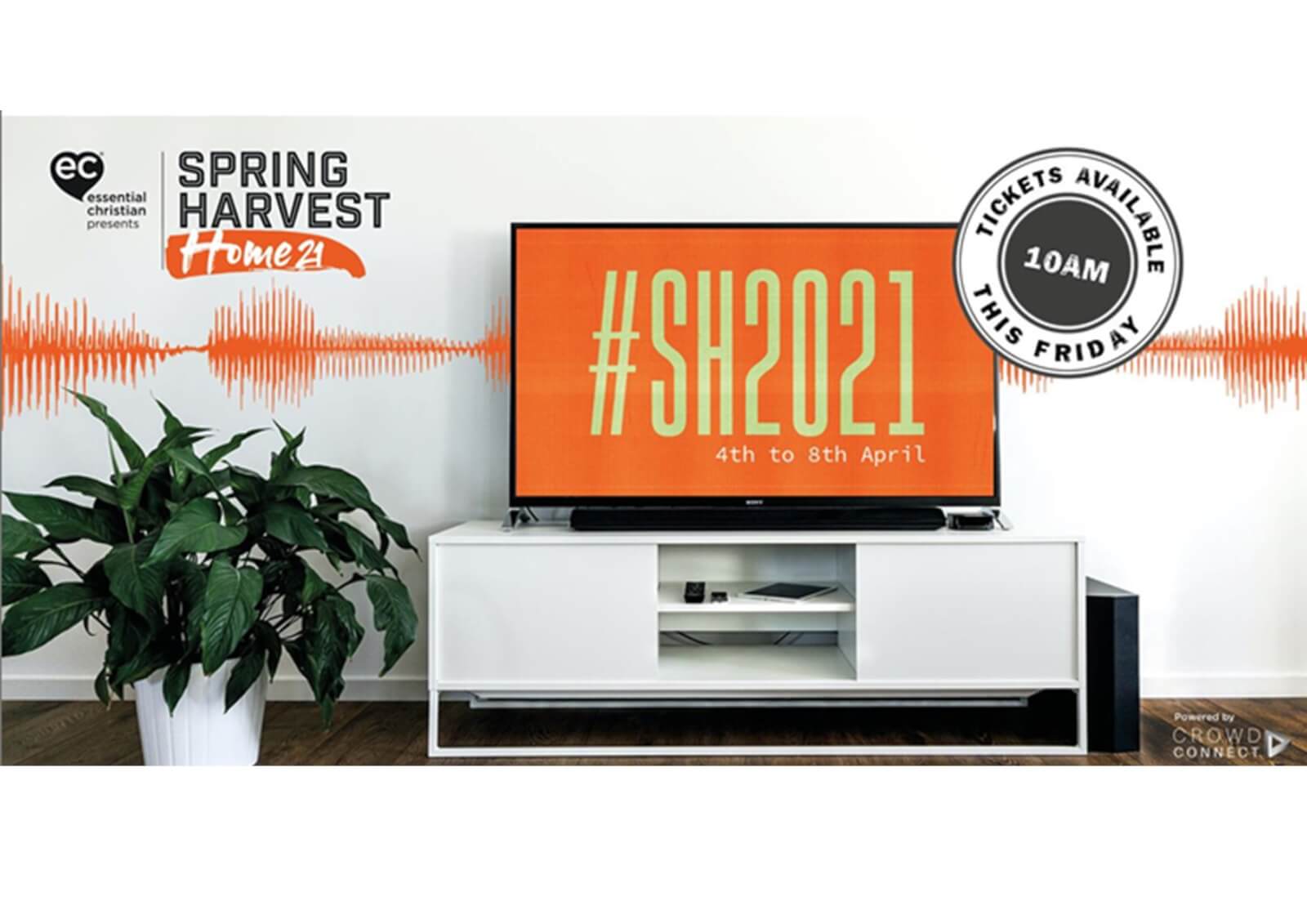 SPRING HARVEST HOME 2021: 4-8 APRIL
Live worship, Bible teaching, children's & youth content & more.
Online live and on-demand from 4th – 8th April.
Theme: 'Unrivalled: why we worship' – why we worship, which starts withwho we worship!  Whatever comes our way, our God is unchanged, our God is unshakeable, our God is Unrivalled and we will worship Him.
Tickets: £55 (access on 2 devices), £75 (3 devices & additional resources)
Booking: https://springharvest.org/springharvesthome21
PRAYER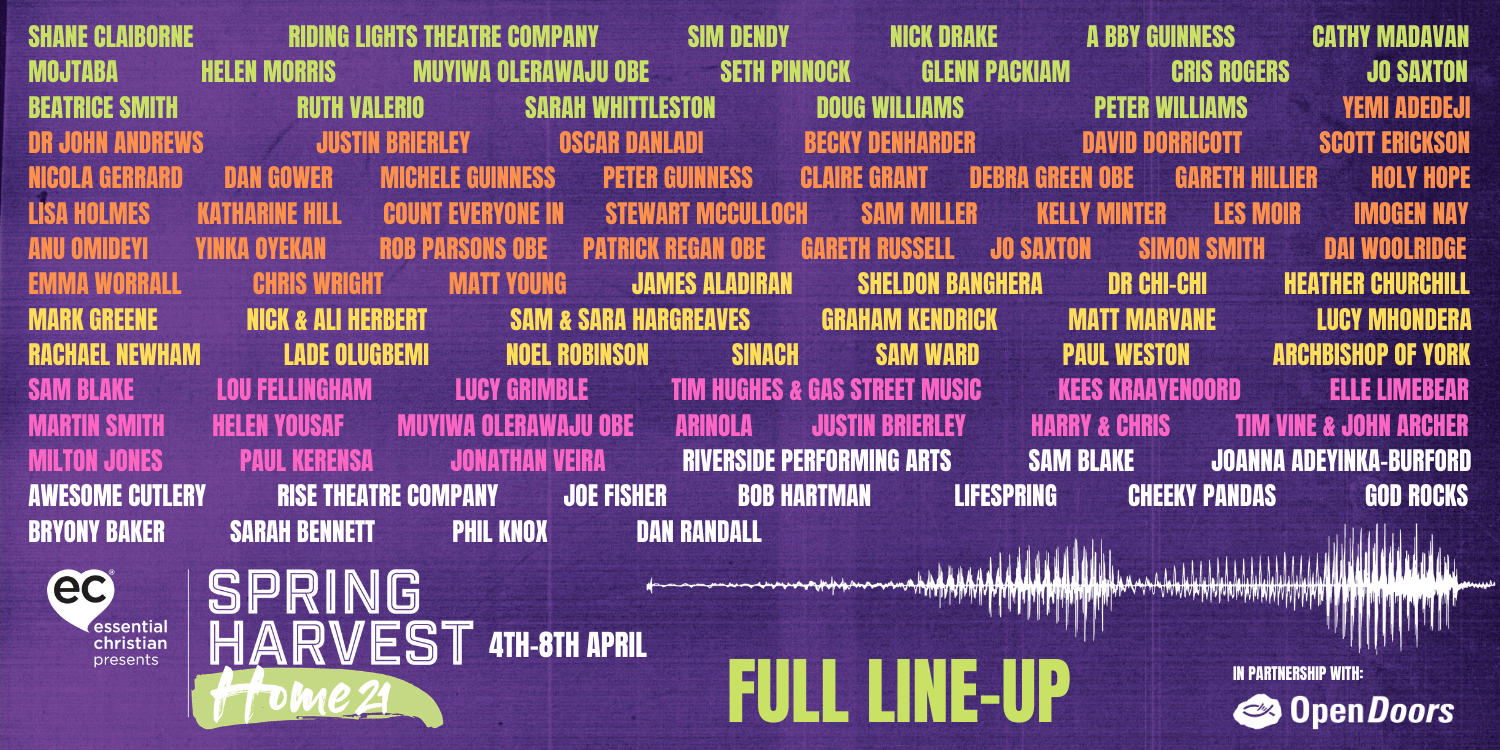 DAY OF PRAYER & FASTING (including NOON ZOOM) – TUESDAY 06 APRIL
Each month on the first Tuesday we invite the Gold Hill church family to participate in a day of prayer and fasting – for individuals, for geographical areas, for situations, for our community, for our church family ……. whatever you sense the Spirit leading you to pray for/about.  At midday there is the opportunity to join together on Zoom (Meeting ID 820 7011 6720; Passcode 557018 ) for 45 mins (15 minutes introduction, 30 minutes prayer), to pray for the nations –  this Tuesday led by Liz Thomson.
'I am come that you may have life in all its fulness.'   (John 10:10)
Thank you, Lord, that we hear, read and understand these words in a post-resurrection world and can comprehend more completely the full meaning of 'full life'.
We pray for your resurrection life to transform individuals, areas of life and nations around the world, specifically:
1. Government:  Lord we lift those involved in international, national, regional and local government: we thank you for their willingness to shoulder the responsibility of leadership, and ask that they would increasingly be inspired by your wisdom and guidance. Help Christians serving in public administration to bring your influence to bear as your hands, feet and mouthpiece.
2. Health Provision: we thank you for the gifting, sense of vocation and commitment of health workers – especially over the course of this last year.  We pray for healing for many who are wounded, injured, suffering illness in any form; for health workers to increasingly draw wisdom and purpose from you; for Christians to carry the presence of Jesus into the lives of colleagues and patients alike.
3. Education: we thank you for this involved at each stage and level of education, from those making wide-ranging policy decisions to teaching staff delivering lessons on the ground.  We pray that you would guard and guide them, and enable those who know and love you to be powerful and faithful ambassadors for your transformation in the lives of both staff and students.
4. Business: we thank you for the gifts and skills of those who are involved in commercial life.  We pray that you would encourage their creativity, and lead them in ways of honesty and integrity in their dealings.  We pray for all Christians in positions of power and influence – that they would increasingly have opportunity to shine your light into places of darkness.
5. Communities: Lord we thank you for many signs of a greater sense of community which has been fostered over the past year.  We are also aware of many communities where tensions and challenges abound.  We pray that you would move through communities large and small, near and far, and bring about peace and restoration.
6. Families: Lord, we thank you for family life, and ask that you would protect and strengthen families everywhere: where they know and love you, we pray that they would increasingly be role models for other families around them.  We are SO aware of many broken, tense family relationships: we pray for your restoration, healing, reconciliation to invade family relationships.
7. Friendships: Lord we thank you for the gift of friends.  We're sorry where we have taken these for granted, and acknowledge now more than ever the encouragement and support of those you provide to journey through life with.  We pray for those who are or feel alone, that you would bring others alongside them to invest love and care in their lives, and that above all they would discover Jesus as their perfect and eternal Friend.
8. Individuals: we pray for each unique individual – created by you, known to you, loved by you: rich or poor, old or young, those who are currently hardened towards you, and those whose hearts are more open. We pray that they would each meet you, be transformed by you, walk more closely with you.
'Not to us, Lord, not to us, but to your glory – because of your love and faithfulness to us.'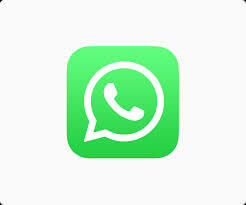 WHATSAPP DAILY PRAYER PROMPTS: Mon-Fri, from 7am
Add 07593 3650431 to your contacts and send 'Sign Up' to it on WhatsApp.
FOCUS 15: Mon-Fri, 8.45am-9.00am
Join at this time (or catch up later) via the Gold Hill Facebook page for a daily devotion to be inspired and encouraged.
NOTICES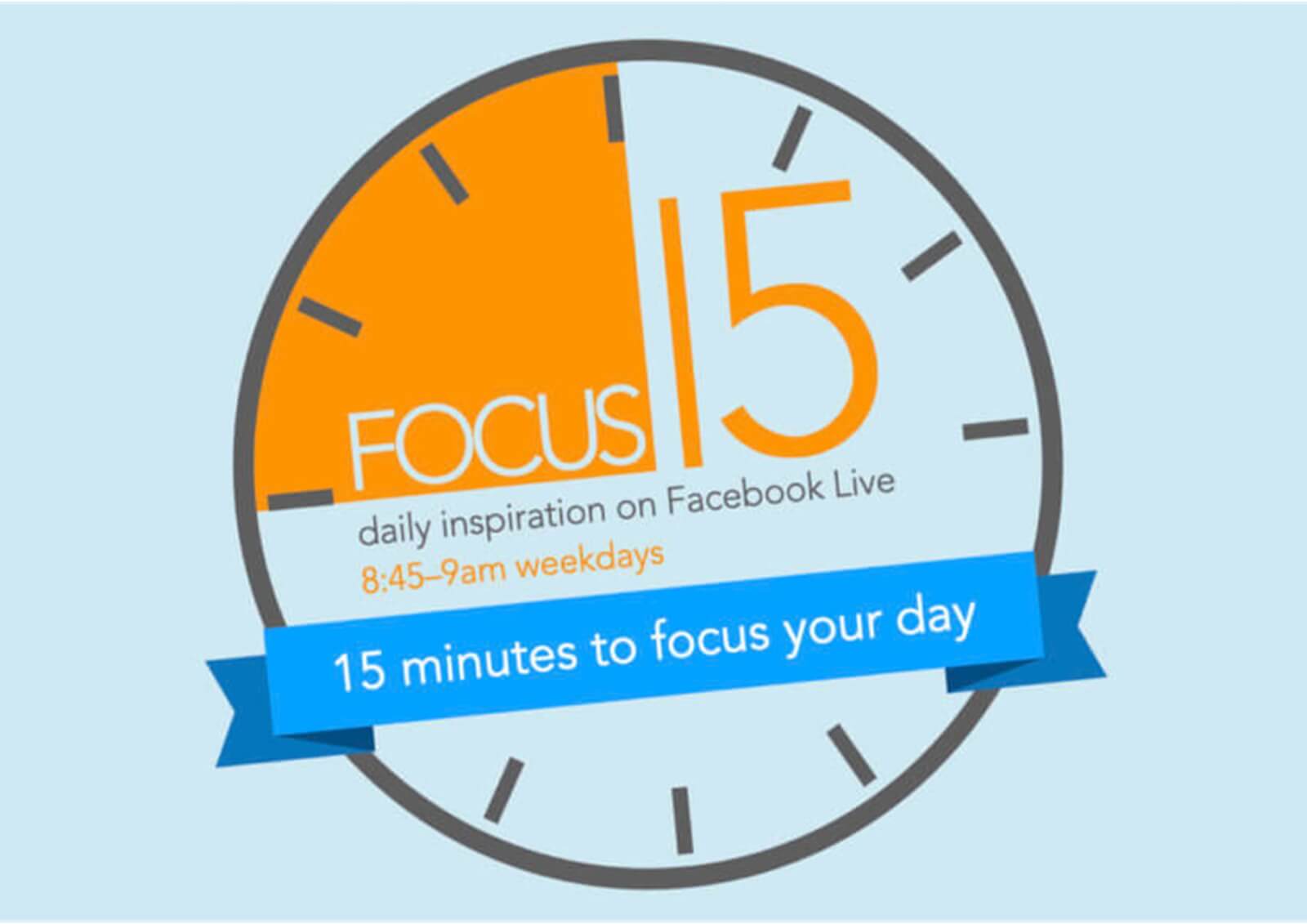 CONGRATULATIONS: to Joel Gresham and Maria Hancock, who were married at Redland Parish Church on Tuesday 30th March.
PRAY FOR: Maria Bond – speaking at Belmont Road church, Hemel Hempsted (via Zoom) on Sunday 4th April.
COMMUNITY WORKER: sought by Chesham Methodist Church to work with their Church2Community project for 16 hours per week.  Please see http://www.cheshammethodist.org.uk for more details, or for application pack please email Lu Gigg on amcircitmethodist@gmail.com.  Deadline for applications is 19th April.
NEW WINE 2021: sadly, physical gatherings in Peterborough are no longer feasible, but New Wine will go ahead online (United Breaks Out) from Thursday 29th July – Tuesday 3rd August.