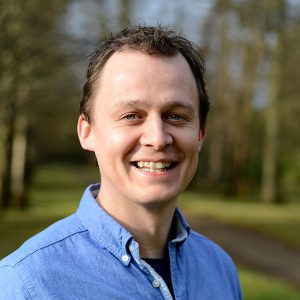 posted by
STEPHEN WALKER-WILLIAMS
Date
22 May 2019
[Read time: 8 minutes; Impact time: eternal]
First up, here are some useful things to download. They're all explained more fully below.
As we approach the summer months, with longer evenings and warmer days, we also enter a season where we typically have more outreach opportunities as a church family. Whether this is with friends over a BBQ one Sunday evening, at Feast Day, or through a door-to-door visit, the Summer often provides gospel opportunities. This email will hopefully achieve two things. Firstly, it will provide information about various gospel initiatives, events and programmes, and secondly, act as an invite to you to get involved somehow.
Reliant on God in Prayer
As you will be aware from next Thursday 30th May (Ascension) to Pentecost Sunday we are taking part in a Wave of Prayer for our region, across our region. Download the flier above to see timings and venues of the different prayer gatherings. The hope and expectation is that folk from a range of churches will join together at the different gatherings, seeking God together.  This Wave of Prayer will build towards a celebration at Union Baptist in High Wycombe on June 9th in the evening.
Flowing out of this prayer week will be a prayer guide (download above) leading us through the next month. As a church we are seeking to be increasingly focused on those that can be reached with the Gospel, restored back to God and released by the Holy Spirit. This prayer guide also contains an invite to join the elders fasting each Tuesday, not at specific events but separately seeking God, hungering after what he hungers for.
Reaching People with the Good News of Jesus
Since we believe that the Gospel of Jesus is true and transforms us we want to let others access God's Word. We have therefore taken delivery of 1000 copies of THE STORY (the Gospel of Luke and book of Acts) ready to distribute to folk during the summer months. This is not simply a pop through the letter box and run but praying for opportunities to talk to folk and invite them to have a read about THE STORY of Jesus. Copies will be available for people to look through from the Church Weekend Away onwards.
From the 28th June until the 4th July we will be joined by an Arise Team and they will help us as a church through various events and opportunities in the community. This is the fourth year that a team have joined us and I'd love to invite others to join them as they serve our community in sharing the wonderful story of Jesus.
During the week that they are with us there will be three key events where there will be opportunities for engagement: Feast Day 29thJune, A Jazz Evening 1st July, Bubbles and Balloons 3rd July. More details about these and how you can get involved to follow.
Releasing Potential in order to see the Jesus Mission continued
Many folk have said that they struggle to know what to say or how to bring Jesus up in conversation. We are therefore promoting three training opportunities in addition to the Talking Jesus course that a number of life groups have or are running:
Following and Fishing (fourth time this course is being run) 22nd
Become an Arise Team member. Be trained over four days (24th-27th June) by people like Gavin Calver, Daniel Chae, Andy Hawthorne and then join the team at Gold Hill/Hope in reaching our community.
Be a day/evening guest at Arise Training. The Arise delegates receive high quality training for the four days before they join us and they have opened up the training to all hosting church members this year. Get in touch if you would like more information about this and how we can share transport.
As we seek God's Spirit for boldness and enabling for us to reach more folk with the Gospel and see their lives changed by him, we recognise that this is what he is already doing in us and through us. We celebrate the people who are being impacted already through our day to day witness. We celebrate the people who are being reached through the Prayer On The Streets team. We celebrate the people who are being nurtured in the good news of Jesus each week at Seniors. We celebrate what God is doing amongst us and seek him for more- not for our sake but for His glory.
Come Holy Spirit. Fill us up. Stir us up and send us out.