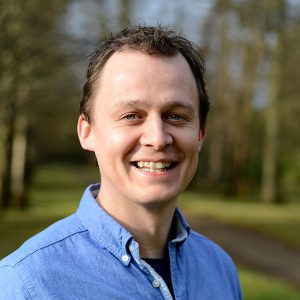 posted by
Stephen Walker-Williams
05 March 2020
Thank you so much for praying for Nicki, me and the children during my visit to the USA in January. It was such an honour to be invited to go and minister there and take the opportunity to express our gratitude to some of the churches that have sent Arise teams to us and other UK churches over the last four years. I wanted to share about it, so writing a blog to tell the story.
God provided some wonderful opportunities to minister, share some teaching from the Bible and train various gatherings and groups in disciple-making approaches, evangelism and growing a reproductive/multiplication DNA within a church. I also presented on the state of the Church in Post-Christendom Britain.
Mobilise and Multiply
One of the specific tasks that the church leaders had invited me to the States for was to help enthuse and mobilise people for mission (including to the UK). Initially, I had been told that much of this input would be presented to large groups (e.g. one of the churches they have around 300 small group leaders). Thankfully, much of it was done in smaller gatherings or 1:1 with key leaders and influencers.
A talk to a crowd can inspire, share information and teaching. The exciting thing about spending longer with individuals and smaller teams was that there was greater opportunity for engagement, conversation, learning and hopeful application.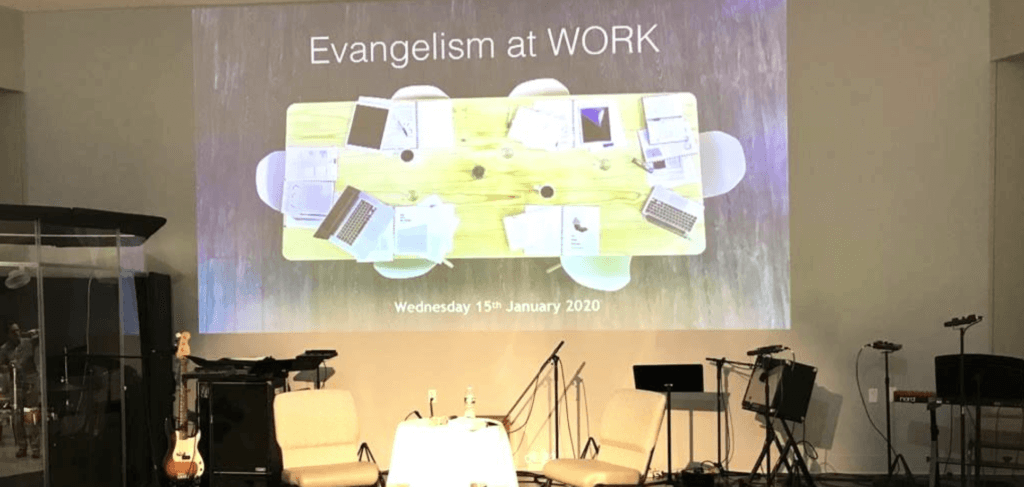 These conversations and training times were well received and there has already been an increase in signups for folk coming to the UK from these churches for the Arise Programme in June. It was also in these smaller conversations that the unpacking of concepts around multiplying disciples, leaders and churches took place.
A New Generation
On both of the Friday evenings I was there I spoke at Youth Churches (one in each base) and saw a large number of young people respond to what God was calling them to be and step out into. I felt the Spirit ask me to call for a new generation of disciples to be raised up, removing the masks they or others had put on them and moving confident, unfettered and empowered into being world changers in Jesus name.
Seeing these young people stand in response and be prayed for was a humbling and beautiful moment. One 18 year old sensed God call him to long term mission field and is now speaking with his youth leaders and a mission agency for prayerful guidance. It was in these youth gatherings that I had the honour of leading 4 people to faith in Jesus and a number of recommitments. Praise Jesus!
(re)Learning to make the most of every opportunity
One of the choices before me whilst I was there was around the focus of my time. I have preached a number of times on allowing God to 'ordain our everyday ordinary lives', yet that challenge seemed harder when out of my country and away from my 'tribe'.
I had to choose either just to do the sessions and gatherings that I had been invited to go to the USA for or also make the most of every opportunity during the in-between times to connect with people around me, listen to the Spirit and do what he was saying.
At lunch one day, 'in between' ministry sessions, a conversation with someone became an opportunity for prayer and pastoring. I had a choice: eat lunch and relax, or listen and allow God to use me to bring his love and hope to the situation.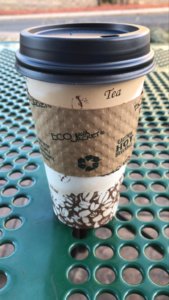 On another occasion, it was a simple trip to get a coffee that God used to teach me again. The very first coffee shop I came to I met a guy called Gary. He was really open; a seeker but not yet committed. We had a good conversation and seeds were sown. Please pray for Gary, especially as he leaves home to join the US Navy.
God showed me again that the Christian walk is not about 'doing' but about 'being'. This was something that I have taught a number of times; that it wasn't just about 'doing' the ministry of Jesus but about 'being' available, open and humbly obedient in the following and imitation of Jesus. This was a great lesson to continue to (re)learn.
Prayer
One of my joys was to be present at a prayer service with around 200 Korean Americans. Together they 'called on the name of the Lord' and then prayed with such a sense of urgency, expectation and passion.
I was humbled by their passion and commitment to prayer and also their passion and commitment to intercede for the UK as a nation. Korean believers are typically known for two things: their evangelistic zeal and their prayers. With many of the first generation Koreans I spent time with these two things came through. A number of the leaders shared the observation that in second and third generation Korean American Christians that this zeal and fervency in mission and prayer is waning.
Helping to get people lost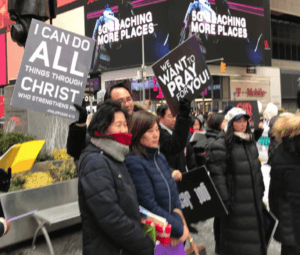 During a time of outreach in Manhattan I was asked by a tourist for directions. I hope that the directions I gave, based on my very limited awareness of New York were correct. This encounter clarified something of our role as Jesus followers as we connect with people. Some folk are warm and receptive to us when we offer prayer and share the Good News. This was true of a number of the people I connected with at Penn Station. But most people we met on the streets, and I believe an increasing majority in the UK, are less receptive and open.
We need to recognise where the majority of people are starting from, and should pray and help get people lost.
What I mean by this is we need to help people realise their lostness and need for a Jesus in their lives. This can be done through our prayers, relationships, listening, questions/observations and reflective conversations. We need to grow a tool kit of approaches to sharing the Gospel, being ready to draw upon them to help people take a step closer to Jesus.
Kingdom Partnerships
God has called us to join in his mission, to see people 'come alive in his presence and overflow contagious hope into a hurting humanity' (Alan Scott, Scattered Servants). He has also called us to get involved together, not just because we have to but because we can champion and encourage one another in a 'great collaboration' to see the Great Commission and Commandments fulfilled.