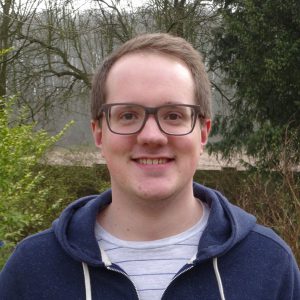 posted by
Dave Criddle
24 Sep 2019
As a church, we believe that God can meet with us anywhere and everywhere. In fact, it's not just that He can – He wants to! You don't have to be in a special place for God to reach you, go to a certain building for Him to restore you, or be around a particular group of people to be released by Him into all that He wants for you.
Because we believe that, we have for many years tried to find ways to make what we normally do 'in' church available for those who can't be. That includes live-streaming our services and making our sermon content available online. We totally believe that gathering together is vitally important, and don't want anybody to stay away who could come close. But we know that for all sorts of reasons it is not always possible.
It's always important to evaluate what we are doing, and we've been taking some time to do that. We are making one little change to what we've been doing for a while now, and wanted to pull together details of what we do to one place. So here is how we will be handling our online media going forward: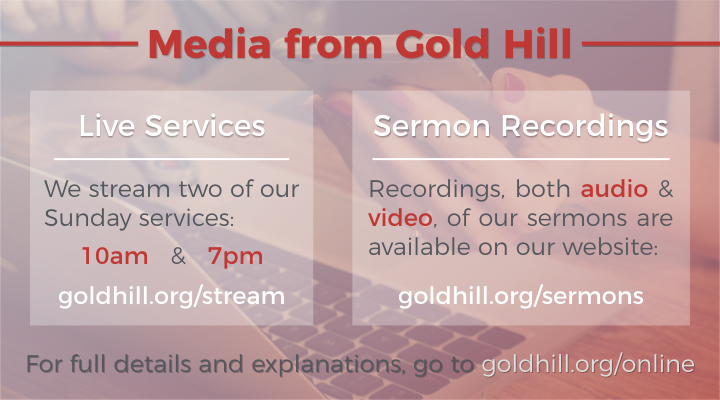 Since we are making a change, I wanted to explain that change. I will also share a few things to make sure you are able to make the most of what we are doing.
The change
The one thing we are really changing is that we will no longer be streaming our 8:15am services through Facebook Live. There are a couple of reasons for this. About a year ago, we shifted to have a very similar sermon given at both of our morning services. We never really caught up with that in how we stream, but now we are. That sermon (which was the only part we streamed) can now be heard at 10am on our live stream or in person. The other reason is simply that we have been using quite a makeshift technological way of streaming, and want to focus on doing a few things better than more things less well.
If you are someone who is used to watching that stream, you can tune in (or come along!) at 10am instead if that works for you. If not and you still want to listen or watch something at that time, you can go to our sermon archives any time you want to. It won't be live, but it'll still be God's word and we pray it will encourage and bless you!
Our live streams
We are continuing to stream both our 10am and 7pm services, and are so glad that those who are unable to be with us can still join with us as we worship God together, listen to His word to us and seek to respond to Him in obedience and faith.
In our evening services, we are going to be experimenting over time with some new ways of doing various things. This will include the way we use our space, and how we use audio/visual components to enhance our time together with God. While we always consider how these things will work for those joining online, we are also conscious that some of the things we might try could work better in the building than online. I wanted to share that so you are aware of that.
Our sermon content
I have been really amazed again and again at how God uses our teaching here to speak to people in ways we could never plan. In the last month I heard that someone in Greece was spoken to directly through one of our messages from a few years before that she was listening to because it mentioned something deeply specific that we had no idea about when the sermon was first given. It will always be God's Spirit on the move that causes those sorts of things to happen – we can't orchestrate it!
But what we can do is make sure our messages are accessible, and we work hard to make sure they are. In the sermon archive on the website you can search by passage, series, theme or speaker, and we regularly add older content that we are digitising. These are different ways you can either keep up-to-date or go back through our archives:
Listen – audio recordings are uploaded to our website and are available here
Watch – we also upload video versions here, or you can find them at our YouTube channel
Podcast – the audio recordings are also available via a podcast app. Just search for 'Gold Hill Sermon Audio'
We will be continuing to assess the way we do things, and will make changes in the future if we feel there are things that can be improved. If you have anything you would like to contribute, please do get in touch using the form below.