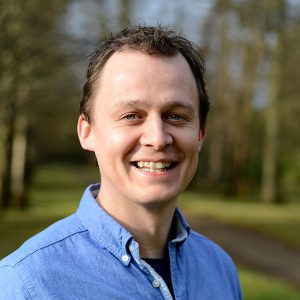 posted by
Stephen Walker-Williams
4 Nov 2020
As we prepare ourselves once again to enter Lockdown, I recognise the significant frustration and emotional blow that the announcement on the weekend would have created for many. Whether this means employment uncertainty, furlough, isolation or loneliness the situation will impact us all in different ways. 2020 has not been an easy year and it seems as if things will be getting harder over the last two months.
I want to share with you some information about what this means for our church and some plans we're putting in place.
Closed but still active
As you would have heard places of worship are not to be used for in-person gatherings during this lockdown. Like with many aspects of the restrictions we have been under at different times this year, this is frustrating.
Closing a building for in-person gatherings does not however stop Christians from practising our faith, worshipping Jesus, praying, proclaiming the Word of God, sharing our faith and being his hands and feet to those we meet.
A Church Member recently shared how they have chosen not to attend the in-person gatherings, but instead use their Sunday morning to spend time connecting with folk who are far from God or meet with folk from the church for a walk and talk and pray. They watch the service online at some point during Sunday and are committed to a Life Group meeting on Zoom. Through their intentional and prayer-inspired connections during the week they are seeing Jesus impacting people's lives. The church building might be closed, but this testimony shows that Jesus' Church is very much (and possibly even more) active at this time.
Sunday Gatherings
During this month of lockdown, we will continue to have an online service premiering at 7am on a Sunday morning via our YouTube channel, and will also now be sharing that on our Facebook page too. Kids Church will also be continuing (premiering at 9am).
At various points during the day there will be opportunity not just to engage with content but also be community via Zoom calls. We are encouraging those that have been attending the in-person gatherings on a Sunday to continue to meet together via these calls but they are not exclusive to those groups. Details for each of the Zoom calls, including a new Sunday evening gathering are at the end of this post. The Phone congregation will continue as normal.
Whilst we cannot use the building for in-person gatherings, from Thursday we will be open for private prayer between 9:30-12:30. And the Buckinghamshire MIND 'Lanterns' group are still able to use our building, which we are really glad still to be able to support.
Focus 15: daily inspiration on Facebook Live
During the first lockdown we had a daily time of prayer and reflection on Facebook. For many, from the church and also across the community, this was a helpful time of inspiration and encouragement. We are doing something similar during November and December, sharing a devotion on Facebook Live each morning at 8:45am for 15 minutes – an opportunity to focus near the start of the day, or to catch up at a time that suits to re-focus later in the day. This will be accessible and engaging for everyone, whether you're part of a church or not, so do either join live or catch up sometime.
It will all be on our Facebook account, so do go and like/subscribe so you don't miss out.
Children and Youth
Youth and Children's ministry will continue online and resource/activity packs will continue to be made available for families. I heard of one family who are exploring faith in Jesus at the moment who were greatly encouraged to receive a Light Party pack on Saturday. They loved engaging with the material and exploring Jesus – Light of the World on what had such potential to be a dark day. It is wonderful to hear how Jesus is using a variety of means to draw people to himself.
Foodbank
The church continues to provide food parcels for an increasing number of individuals and families throughout the Village. This, alongside the ministry of StoreHouse from Restore Hope Latimer, is an amazing way to be a practical blessing to people who are in real need. The team are making good connections with the recipients. Please continue to pray for this ministry and opportunities to pray and share the Good News with people through the deliveries.
The BreadHouse
Although Unique Like You and inside service needs to stop during November, the BreadHouse will be trialling a take-away service Wednesday-Saturdays. If you are out on a walk through the Village, pop in and grab a drink to go. You can check out the BreadHouse social media for updates.
Remembrance
This Sunday is Remembrance Sunday and we will be including an act of remembrance in our online service. I will be representing the Church on Sunday afternoon, joining with members of the British Legion and two other clergy at the Village War Memorial to lay a wreath. Unlike previous years, this is a private act of remembrance. Our current situation comes into perspective when we remember the hardship and heartache caused by conflicts throughout history and still raging in different places around the world. We continue to pray for peace.
Sunday Zoom Calls 
10:00-10:30  An opportunity to connect together for prayer, discussion and fellowship  (primarily for those connected to the 8:30 gathering, but not exclusive) https://us02web.zoom.us/j/85661264046?pwd=YXBxcXJ1RXNjRHNGYVNNaVFJZ0pPQT09 
Meeting ID: 856 6126 4046 Passcode: 328699
11:30-12:00  An opportunity to connect together for prayer, discussion and fellowship  (primarily for those connected to the 11:00 gathering, but not exclusive) https://us02web.zoom.us/j/81615975665?pwd=ejlTQzdkemtYNGFLcWprZ0h3RTRBdz09 
Meeting ID: 816 1597 5665 Passcode: 736498
8:15-9:00pm NEW GATHERING Evening Prayer: A time to gather together at the end of the day and the start of the week for fellowship and prayer. https://us02web.zoom.us/j/84173273220?pwd=RlhyaFNUbmtqc2hBSE4wT2RLbGJaUT09 
Meeting ID: 841 7327 3220 Passcode: 659089