As a church family we recognise that we don't need to go to a specific place to have a conversation with God. We are not bound to a location, but free to talk and listen to Jesus directly, anywhere and anytime.
We recognise though that God has asked us as a church to be a House of Prayer- a people of prayer and to have a designated place for prayer. For this reason we want to open our building up for people to come and pray.
We also recognise that many, whether they are near to God or not, have had struggles, worry and heartache during this time of pandemic. Many have been and are asking big questions of life. Many are grieving. Our church building is to be a place of hope.
Whether you want to come to pray privately or have a conversation with someone you are welcome and we are open.
There will be folk around to greet you when you arrive and they can answer any questions you may have. The following guidance will hopefully help you and others remain safe and for your time praying to be focused.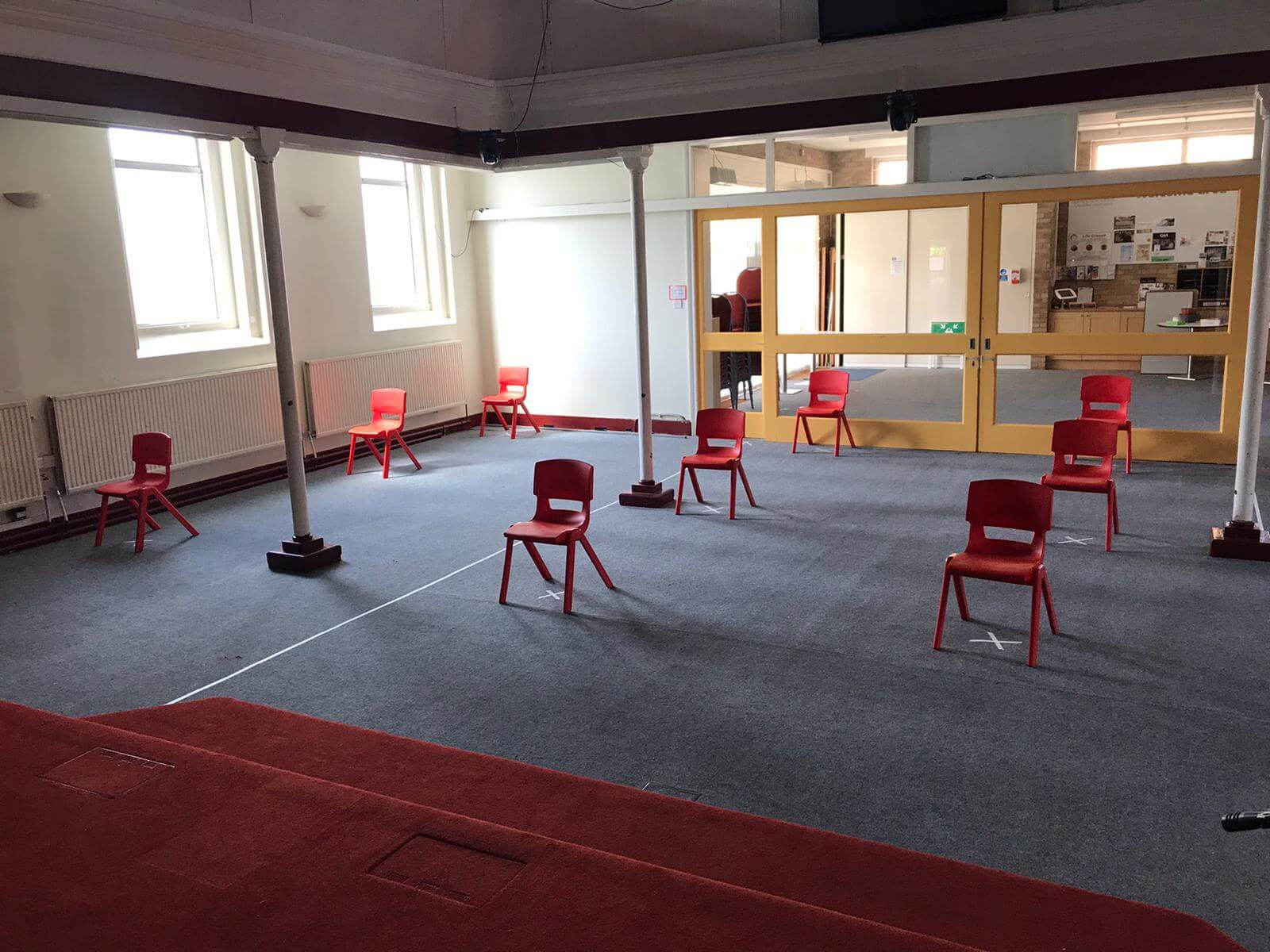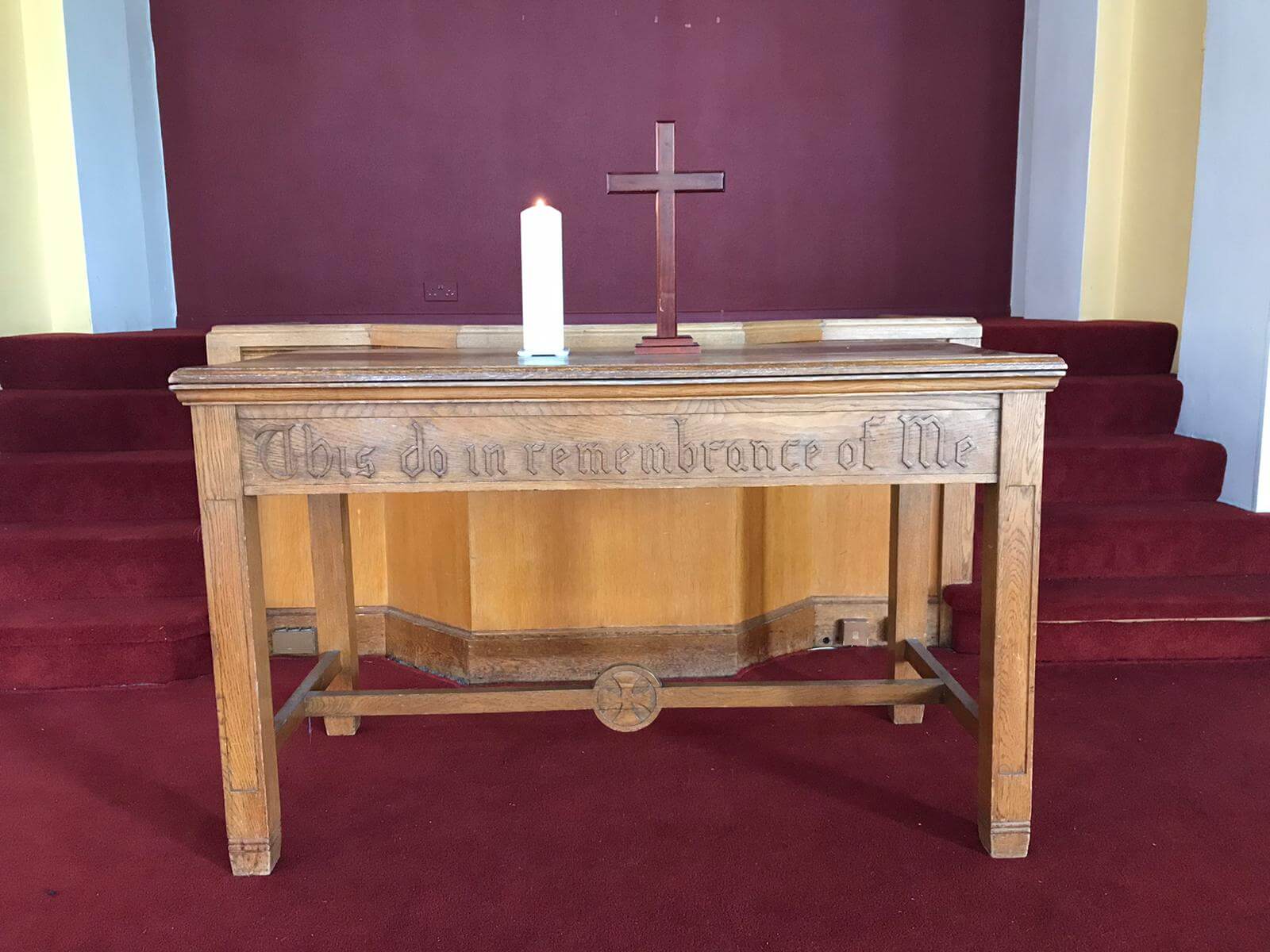 Practical Guidance
Please only come to pray if you and those you live with are well and symptom free and have been for 14days. The main symptoms of coronavirus (COVID-19) are:

a high temperature – this means you feel hot to touch on your chest or back (you do not need to measure your temperature)
a new, continuous cough – this means coughing a lot for more than an hour, or 3 or more coughing episodes in 24 hours (if you usually have a cough, it may be worse than usual)
a loss or change to your sense of smell or taste – this means you've noticed you cannot smell or taste anything, or things smell or taste different to normal

Please stick to appropriate distancing and hand sanitising etc. Whilst face masks are not required, you and others may choose to wear them for protection.
Government guidance encourages those who are vulnerable and/or over 70 to minimise contact with other people. Whilst we will not stop people coming to the church building to pray or to find hope, we would like to encourage you to consider whether it is an essential journey for you to come to the church building. Why not give us a call on 01753 342010 and one of us could chat and pray with you on the phone?
Arrival at Gold Hill
Please use the main entrance to the church building by the OFFICE. It will be sign posted to avoid any confusion.
If there is a queue to get into the church building, please wait at appropriate distance. 2m markers are placed alongside the wall of the church but please also be aware that this is not a pavement. Should private prayer at these times become very popular we will work out a way forward to provide appropriate space and time for everyone who wants to come.
On arrival into the building please sanitise your hands and sign in with the person on the welcome desk. We need to be aware of those who have come into the building at different times so that individuals can be traced should this be needed.
If you are simply after a conversation or someone to pray for you then simply speak to the person on Reception and they will be more than happy to talk, listen and pray with you.
Whilst Praying
Once a prayer space has become available someone will direct you through to the main church. Please be aware of the location of other individuals praying as you wait and enter the room, following the one way system.
There will be windows and doors open ensuring ventilation and through draft.
Each prayer space in the church has a chair and a prayer guide. Please bring your own Bibles and note pad etc. The prayer guide material will be renewed each week.
Due to current restrictions, prayers cannot be led publicly. It is our plan though that in the coming weeks we will begin small gatherings for prayer. Watch this space!
Exit
When exiting please take your prayer guide with you or place it in the recycling bin on your way out and follow the one way system through the church (follow the signs) and sanitise your hands on exit.
Foodbank
The Foodbank will be run from the Church Hall on Tuesday mornings whilst the church is open for Private Prayer. This may also expand.