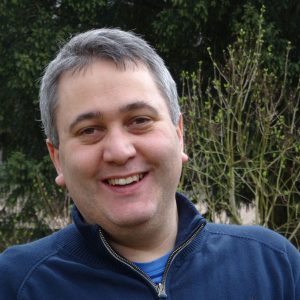 posted by
James Simmons
17 October 2017
At Gold Hill, October is a month of giving toward our HubHeartHome building project. If you want to catch up on what the project is for or where we are up to, you can do that here. We are asking you to consider how you might be able to give, and help us invest in the Kingdom of God.
You may be a church member, an old friend of Gold Hill, or someone who uses and benefits from our online resources and sermons. Whoever you are, how might God be asking you to contribute?
There are a number of ways to give, so have a read and ask God what He is asking you to do.
Two main ways to give
You may be able to make a one-off gift – please do consider if you can 'gift aid' your gift.
In addition to making a one-off gift, you may be able to make a regular ongoing gift – please do consider if you can 'gift aid' your gift.
If you would like to give in either of these ways, you can download our booklet with the giving forms.
Other ways to give
You may be able to contribute by making an interest free loan to HHH. In this case, we would like to have a conversation with you about the amount, and we would ask you to enter into a simple form of loan agreement.
Leaving a 'Charitable Legacy'
Some supporters may decide to leave Gold Hill a legacy in their will which would be given to the church at a future date. Once again, this type of gift is so generous and would make such a difference. Gifts of this kind can have beneficial tax aspects too.
Some supporters may be able to gift property, shares or other assets to Gold Hill. A separate special tax relief is available for gifts of qualifying shares or securities and for gifts of land and buildings.
Some supporters may be able to consider a form of investment funding whereby they may see an attraction in investing in one of our existing church properties which would release capital for HHH but would leave you with an interest in the property concerned.
Some supporters may have a surplus in a pension fund that they would like to use part of to make a gift to HHH – there is favourable tax treatment in doing this, but please do check with your financial advisor first concerning your specific circumstances.
There will be some supporters who own their own company and for whom it may be attractive to consider giving a gift through their company or offer to sponsor Gold Hill in return for some publicity. In either situation, there are favourable tax reliefs available from the government and HMRC.
If any of these ways of giving are something you would like to explore, please do get in touch by using the link below and sending us a message – we can then put you in touch with our treasurer John Sadler who will be able to help.
Thank you so much for standing with us as we seek to invest in God's Kingdom. May God bless you.