Easter 2021
Celebrating the greatest story ever told!
We have a number of things happening this Easter to celebrate, and would love for you to join us!
This is a little summary of what is going on, with more details below, as well as links you can use to sign up for various events.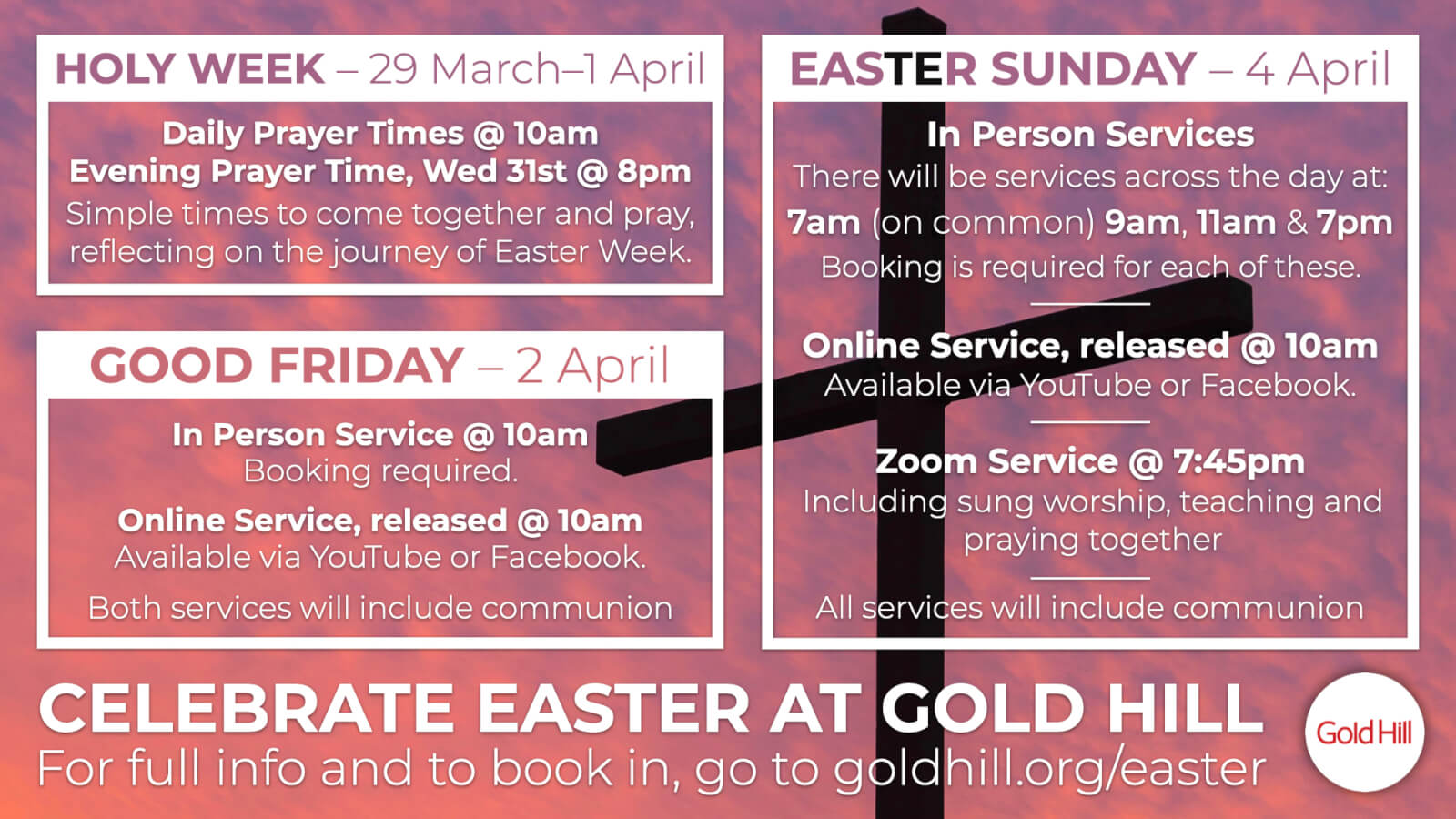 Prayer Gatherings Throughout the Week
All of these will be in person in our building and led by different people each day. They will include simple times of prayer, as well as reading and reflecting on the story of Easter in the Bible. They will be an hour in length, and you can sign up for them on these links:
Good Friday
Easter Sunday
On Easter Sunday, we will be celebrating in person across a number of gatherings in person in our building. We would love for you to come and celebrate with us! You can sign up for the different services on the following links:
As well as these, there will be an online service, released at 10am, on our YouTube and Facebook channels. This will be a combined service, featuring adults alongside our wonderful Kids Church and Breathe Youth teams, celebrating the amazing truth of Easter! And then in the evening at 7:45pm there will be a time on Zoom including worship, teaching and prayer. You can join that Zoom call by going to goldhill.org/easterzoom.