Lots of groups, organisations and businesses are having to make plans for how to carry on in the middle of the Coronavirus. So much is changing, and it's changing at a very rapid rate.
So what does it look like for us as a church? In this post, we're sharing some information about things that will carry on and things that will need to change, but first a question that many might be asking:
What do we do when we cannot 'DO' church in the ways we're used to? When we cannot get together on a Sunday or even as smaller groups, what do we do?
Our simple answer is: we will 'BE' the church. Our shape of meeting will look very different, but who we are does not change. We were never dependent on a venue, event or building, and we still aren't. The church is described as the 'body' of Jesus. We all – every one of us – embody Him in the world. And we still do!
So with that in mind, here are some things that don't change and some things that do.
UNCHANGING: who we are
1. As above (but its worth repeating!) we will BE church rather than DO church. We remain unashamedly about Jesus and our vision of reaching, restoring and releasing people in his name.
2. To live this out, we are highlighting four key principles to help us all respond. We will be sharing more on all of these over the coming days, but they are: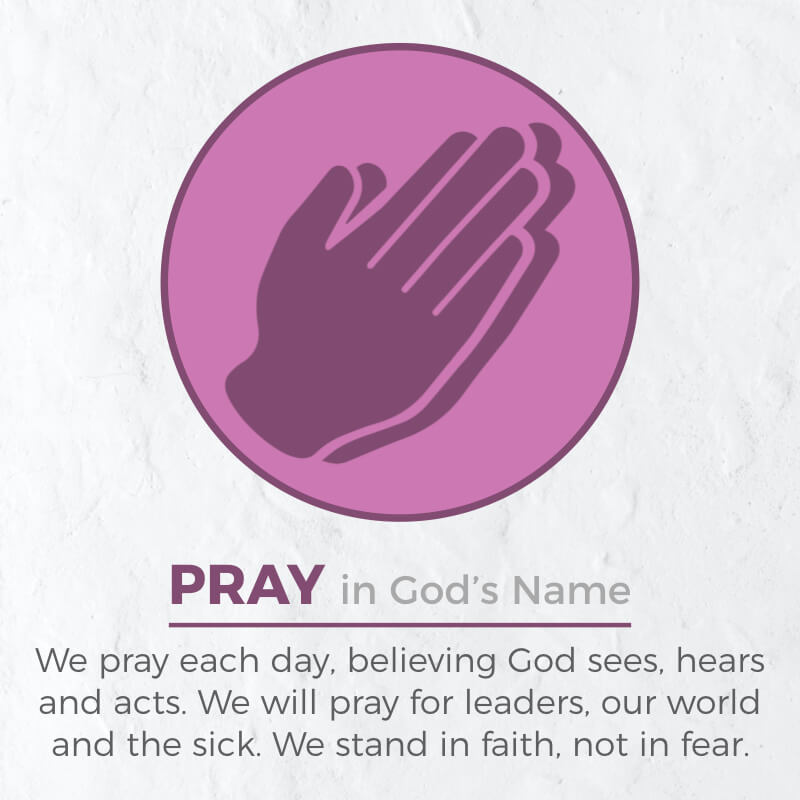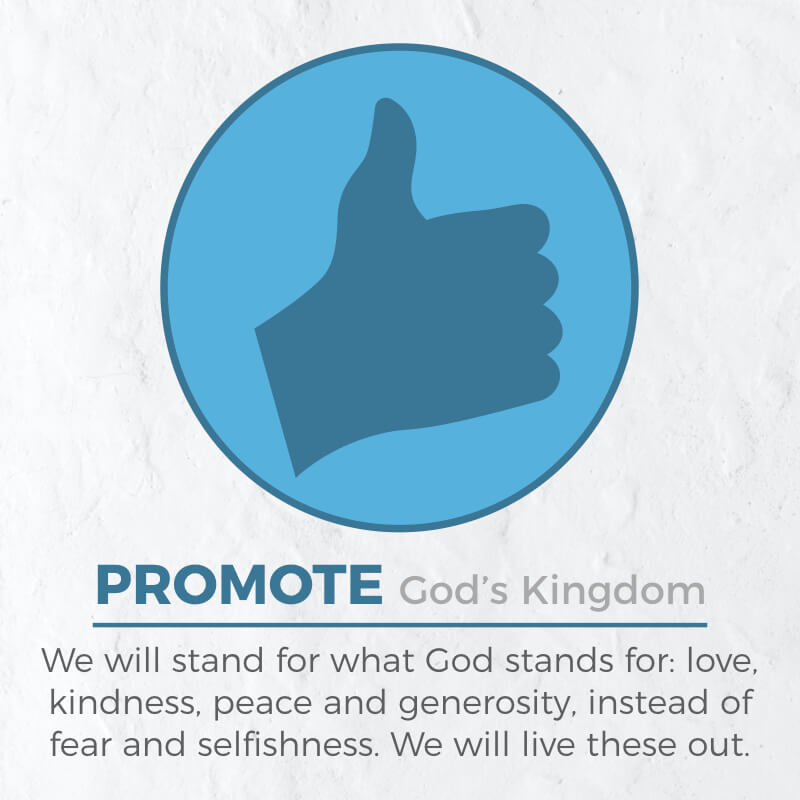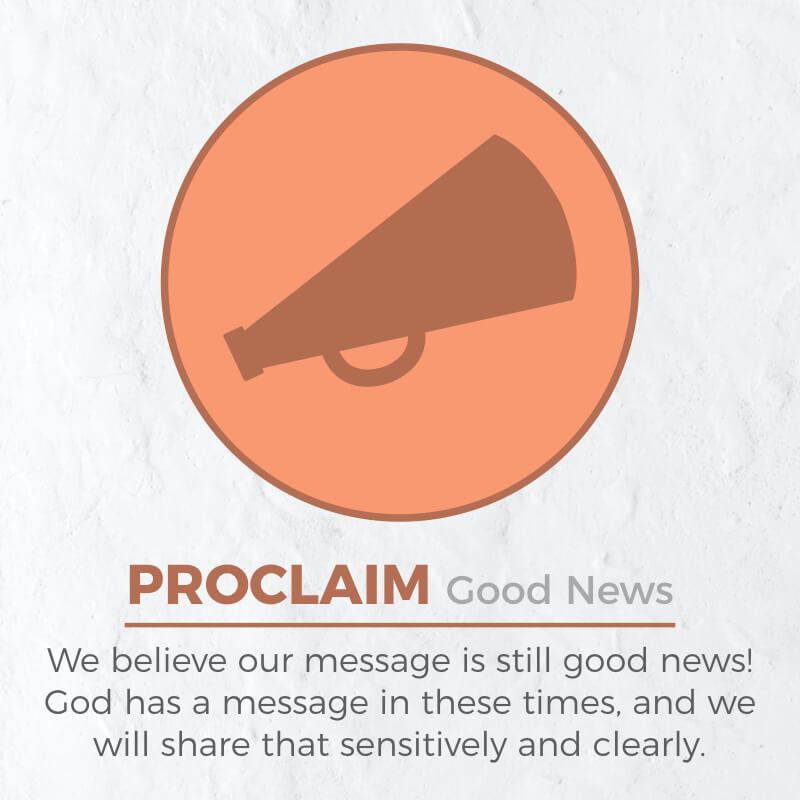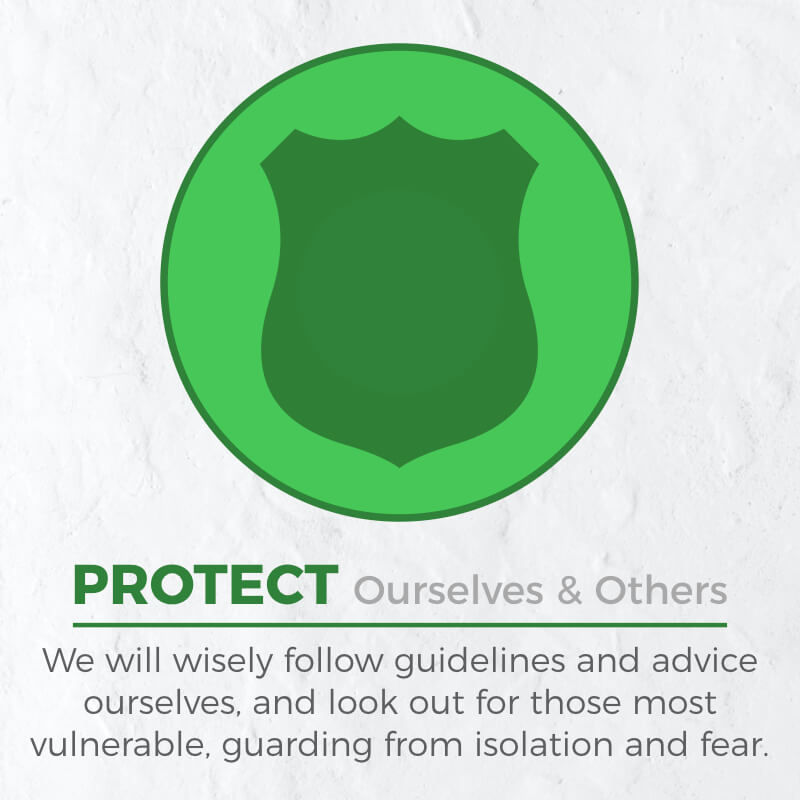 CHANGING: how we are who we are
3. No central gatherings. We are live streaming (via our website) at 10am on Sundays. It will involve worship, a message and prayer, and we aim to use it to help everyone continue in worship, prayer and the Bible outside of these times too. (This coming Sunday, we are going to join with thousands (if not millions) of other Christians in a Day of Prayer, and the stream will focus on that.) Life Groups will not be able to meet face-to-face.
4. There will be material and resources online and via email equipping and encouraging folk to BE church. This will include: blogs, videos, online mid-week prayer times, Life Groups and Bible studies online. All of these will be kept centrally on one page here, so keep an eye there and on our social media for more.
5. Our children and youth activities are ceasing to meet centrally but are preparing resources for families and systems of connection with the children, young people and families.
6. Pastoral visits will be done online or over the phone and other means as appropriate. If you would like to speak with someone, or want to connect someone else with us, call 01753 887173 or use the contact form at the bottom of this page.
7. Our staff team will be working from home as appropriate as we get behind our nation's leaders and follow the guidance we've been given.
Please do let us know if you have any questions, or if you become aware of anything that you think might be good to share more widely as we seek to BE the church wherever we are.
18 March 2020