PROCLAMATION
4 P's to live by. Part 4.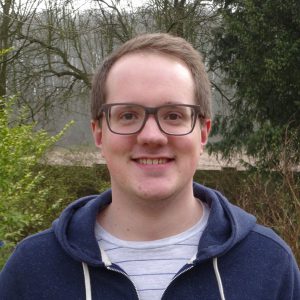 posted by
Dave Criddle
12 January 2018
This is the last articles this week in a series of four looking at the 4 P's in Malcolm's sermon on Vision Sunday last Sunday. Each has tried to give us practical ideas for how we can bed in these vital areas of Christian life so they don't stay as ideas but become realities for us.
Today, I am going to think about three ways we can grow in our proclamation. (And none of them involves us having to use a microphone!)
Proclamation
Ligon Duncan said this: "Saying, 'Preach the gospel, use words if necessary' is like saying, 'Feed the poor, use food if necessary.'" Our actions must of course speak themselves of the love of God, but we  are also called to use our words, to proclaim Jesus to others.
That can be a scary and daunting thing for us to do, so here are three things that might help.
1. Make a decision
When all is said and done, telling people about Jesus doesn't happen by mistake. We have to decide to do it. That doesn't need to mean speaking to people on the street corners or knocking on doors (though they're cool too!), but it does mean deciding to try to open up conversations with the people we are going to meet.
So think about the people you're going to meet, and how that might happen, and then decide to do it.
When you're asked what you're doing this weekend, decide to talk about church and the reasons you are part of one.
Decide to offer a friend, family member or colleague to pray for them and tell them why you think that's important.
Decide to give your opinion on events happening in our world and why, as a Christian, you respond in a certain way.
Decide to make a step and then see how God might use those steps.
2. Use your own story
Nobody else has the same opportunity as you to talk about Jesus, because nobody else has the same story with Jesus that you do. So use it!
Learn your story. It might seem strange, but you need to learn your story. Deliberately take time to think through your life and call to mind the important stage in your story with God. Remind yourself of all that He has done, the differences He has made and how it all started.
Practise your story. Whether it's out loud, by writing it down, by drawing a timeline, or whatever it is, get used to sharing those important parts of your story and how your relationship with Jesus started, grew or changed.
Tell your story. Now go and use it! Be ready to tell people about your journey. You'll find points of similarity with others and can use that to share parts of your story. When you're talking with someone, there are often times to share about things in your life, so choose to talk about the parts that point to Jesus' importance. Since you know your story and are practised in telling it, go on and do it!
3. Get trained
If it's true that speaking about Jesus doesn't happen by mistake, that means we need to do it with intention, and that means preparing ourselves.
That is why we are running a training event at Gold Hill on the 9th & 10th February. It is called 'Following and Fishing' and is going to be a really useful time to be equipped. If thinking about this article or this responsibility to use our words has been really challenging, this is the course for you! You can find details and sign up here.