PRESENCE
4 P's to live by. Part 2.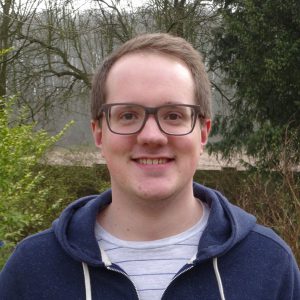 posted by
Dave Criddle
10 January 2018
As we carry on this week diving deeper into the 4 P's from Malcolm's Vision Sunday message (prayer, presence, prophecy and proclamation), we are finding practical ways to bed these four principles into our lives.
Yesterday, we thought about prayer. Today, I want to explore how we can take seriously the call to be the presence of Jesus where we are.
Presence
God is everywhere. We know that. But in a physical form, ever since Jesus (body and all) ascended to His Father in Heaven, the closest thing to God's physical presence on earth is us, the Church. Inspired by the Spirit, we are Christ's body on earth, His hands and His feet.
We are a crucial part of God's presence in the world, and for people that we meet and interact with everyday that gives us a powerful opportunity. But what can that look like? Just like yesterday, I want to give three things you can do to boost your presence where you are.
1. Get prepared to serve
Jesus washed His disciples' feet and followed it up by saying 'if I, your Lord and Teacher have washed your feet, you also ought to wash one another's feet' (John 13:14). One of countless instructions in Scripture to be people who serve others. That requires an attitude of serving, putting others' needs ahead of our own, but it also requires us to be deliberate.
So where do you spend most of your time? Who do you interact with most often? Spend a couple of minutes and write down ten ways in which you could serve them. Prepare yourself, think ahead of the encounters you'll have and be the first to step up to serve.
Make the teas first. Buy the first round. Empty the bin so someone else doesn't have to. Let people see that Christ's presence in you leads you to be proactive in serving instead of waiting to be served.
2. If Jesus was your C.E.O...?
My second suggestion is more of a thought exercise. Imagine that whoever it is that calls the shots in your life were replaced this second with Jesus. That might be your boss, your CEO, a parent, teacher, whoever it is for you. Ask yourself some questions:
What would Jesus expect of me if He were in that role?
What would His priorities be for the culture I now find myself in?
How would He have me use the time I have?
What aspects of the culture I'm in now would He celebrate as they are?
The reality is Jesus is not our C.E.O. (or whoever it was for you). Somebody else is! Which means there are already expectations, priorities and demands on our time. And they matter. We mustn't disregard them, but we also mustn't forget that above all we serve Jesus, and His priorities for how we are present in this world, how we engage with it, can never be forgotten.
So having conducted this little thought exercise, what kinds of things could you do where you are that might better display Jesus' priorities?
3. Seek out others where you are
We are not the body of Christ by ourselves, but together. By myself, I cannot be the hands and feet of Christ – I need you to be that with me. So…
Are there others where you are? Where you spend your time and can have an influence for Christ, are there other Christians there as well? If you're not sure, try to find out. You might just be surprised! And then take the initiative, maybe ask some of the questions above about culture and priorities together. Consider how you can be a blessing to those around you together.
Who is spurring you on? It's not just about others being in the same physical place. All of this boils down to that question: 'What would Jesus do?' Sometimes, figuring out the answer to that is hard. Often, following through on the answer we already know is harder! So who do you allow to support you, to wrestle it through with you or to spur you on?
I hope you've found these ideas helpful. Tomorrow we will explore some ways in which we can be a prophetic voice in our everyday lives, so do make sure to come back!